Language: Norwegian, Danish and Swedish
Premiere: 26. Mar 2022
Running period: 26. March - 01. April
- Insanely funny. Politiken ⭐️⭐️⭐️⭐️⭐️
Experience romantic confusion and caustic satire when the cities of Bergen and Copenhagen unite in a brand new version of Lehár's legendary operetta.
The Vilja Song, The Merry Widow Waltz and all the other beloved evergreens will of course appear as pearls on a string when The Merry Widow (Den glade enke) 2.0 is staged in Bergen spring 2022. Award-winning stage director Kasper Holten from The Royal Theatre in Copenhagen has together with Adam Price created a brand new and juicy twist on this jewel in the crown of operettas.
PREMIERE IN COPENHAGEN
The co-production between Bergen National Opera and The Royal Theatre had its premiere in Copenhagen 1st October 2021 - to standing ovation from the audience and rave reviews in the press:

- Insanely funny. Politiken ⭐️⭐️⭐️⭐️⭐️
- Uncompromising satire. Berlingske ⭐️⭐️⭐️⭐️⭐️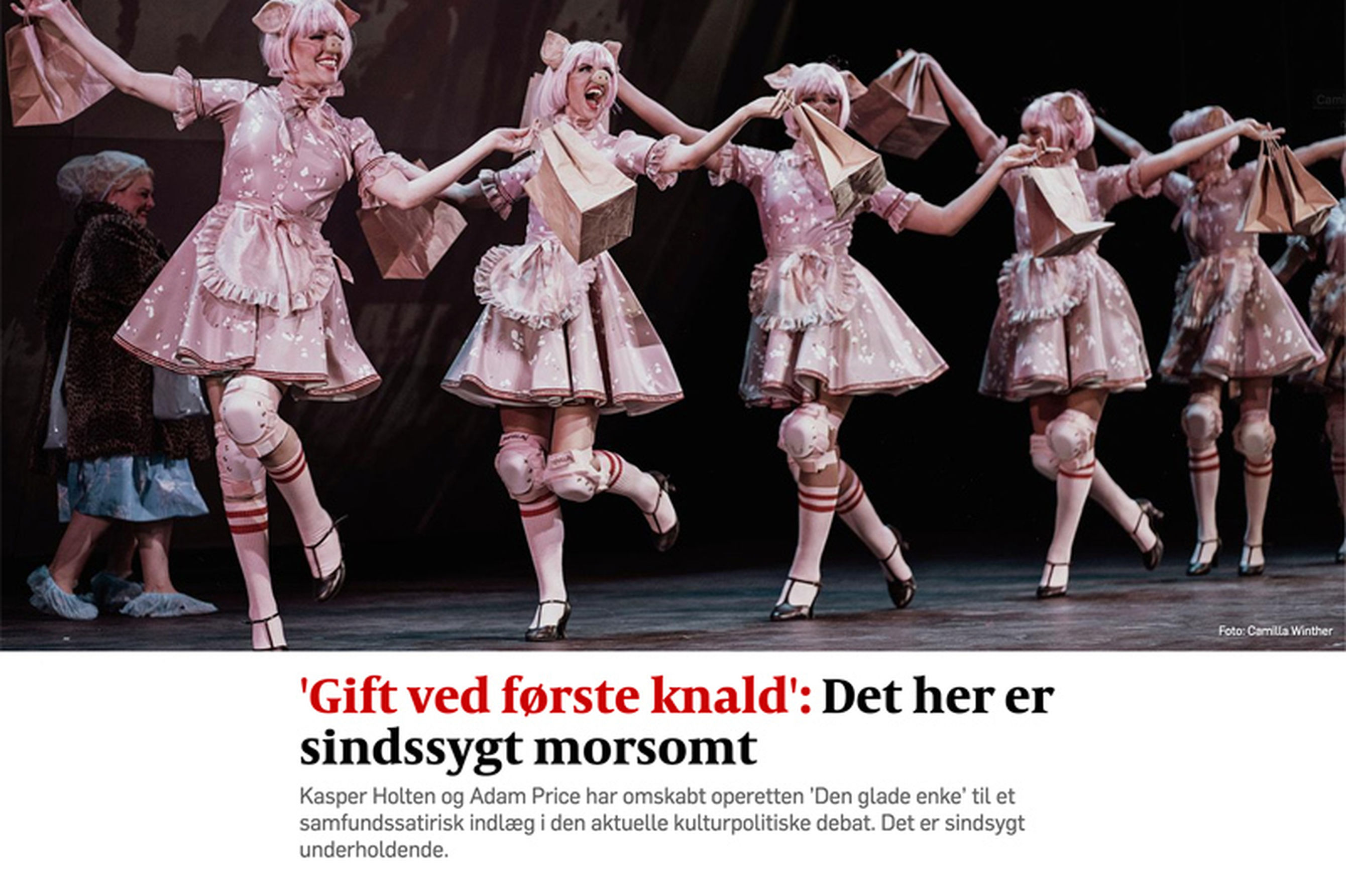 ON THE HUNT FOR MONEY AND ROMANCE
We are invited into a sparkling premiere party, where the desperate theatre director Zeta (Eirik del Barco Soleglad) tries to save his wrecked theatre from bankruptcy by charming the wealthy and glamorous Hanna Glawari (soprano Kari Postma). He is not the only one swarming around this very merry widow: Her old flame Danilo (tenor Peter Lodahl) also shows up, together with a whole bunch of greedy and needy people from the cultural elite.
SONG, DANCING AND EYE-CATCHING COSTUMES
We will be drawn into a whirlwind of romantic entanglements, with dancers arriving from Copenhagen showing high kicks and hidden surprises in their specially designed costumes. Scandinavian brotherhood is also to be showcased, with Norwegian, Swedish as well as Danish singers on the stage.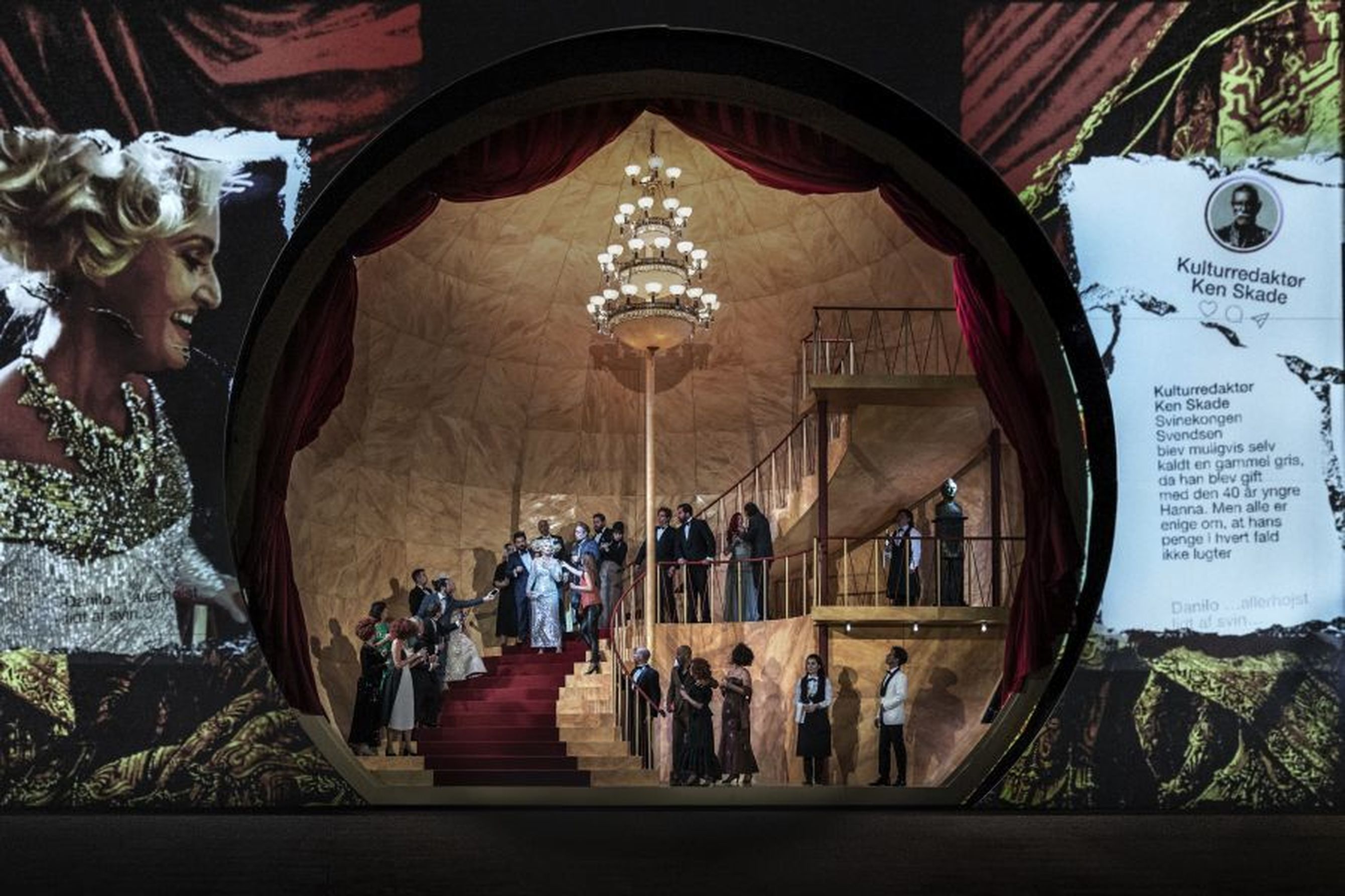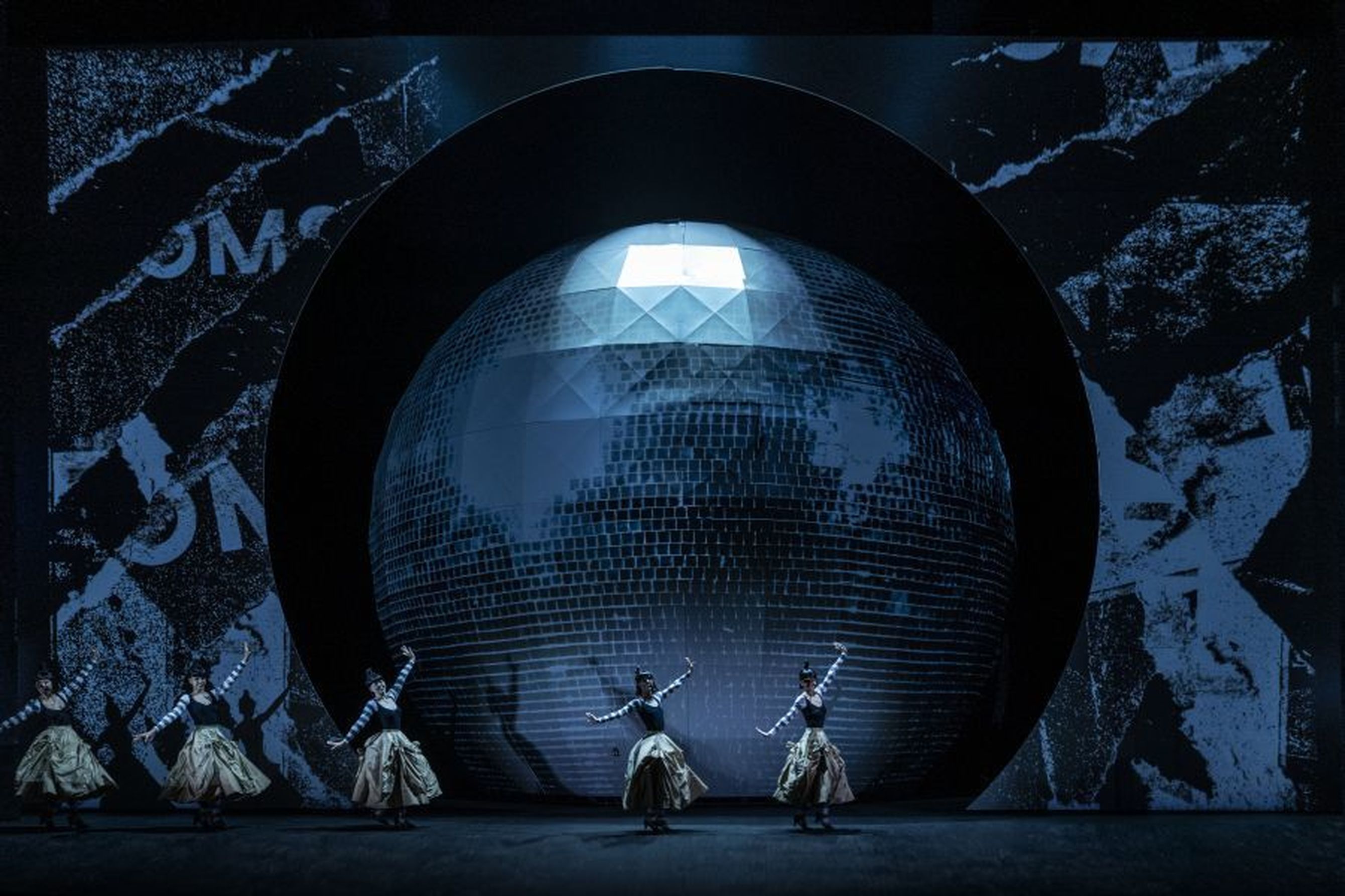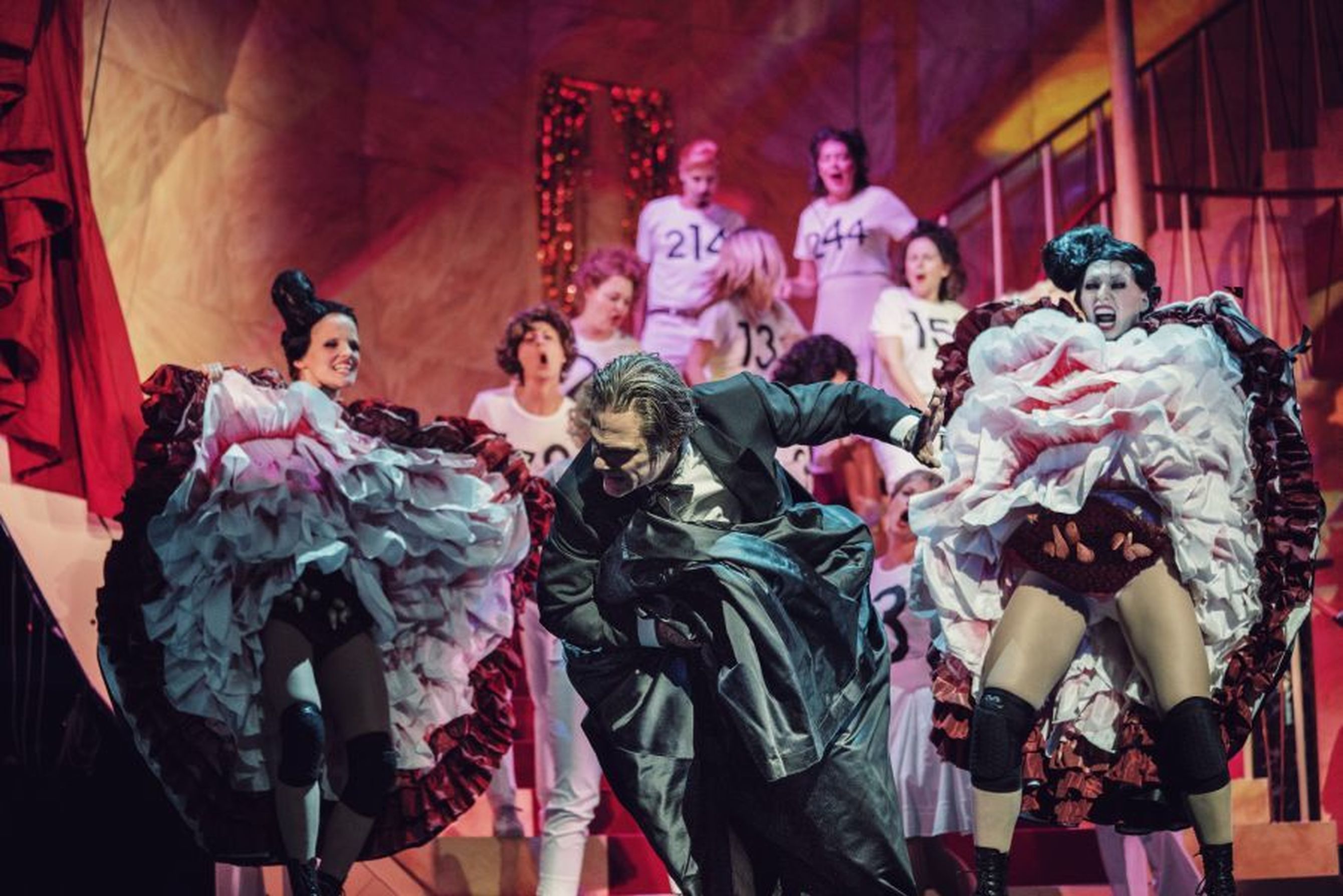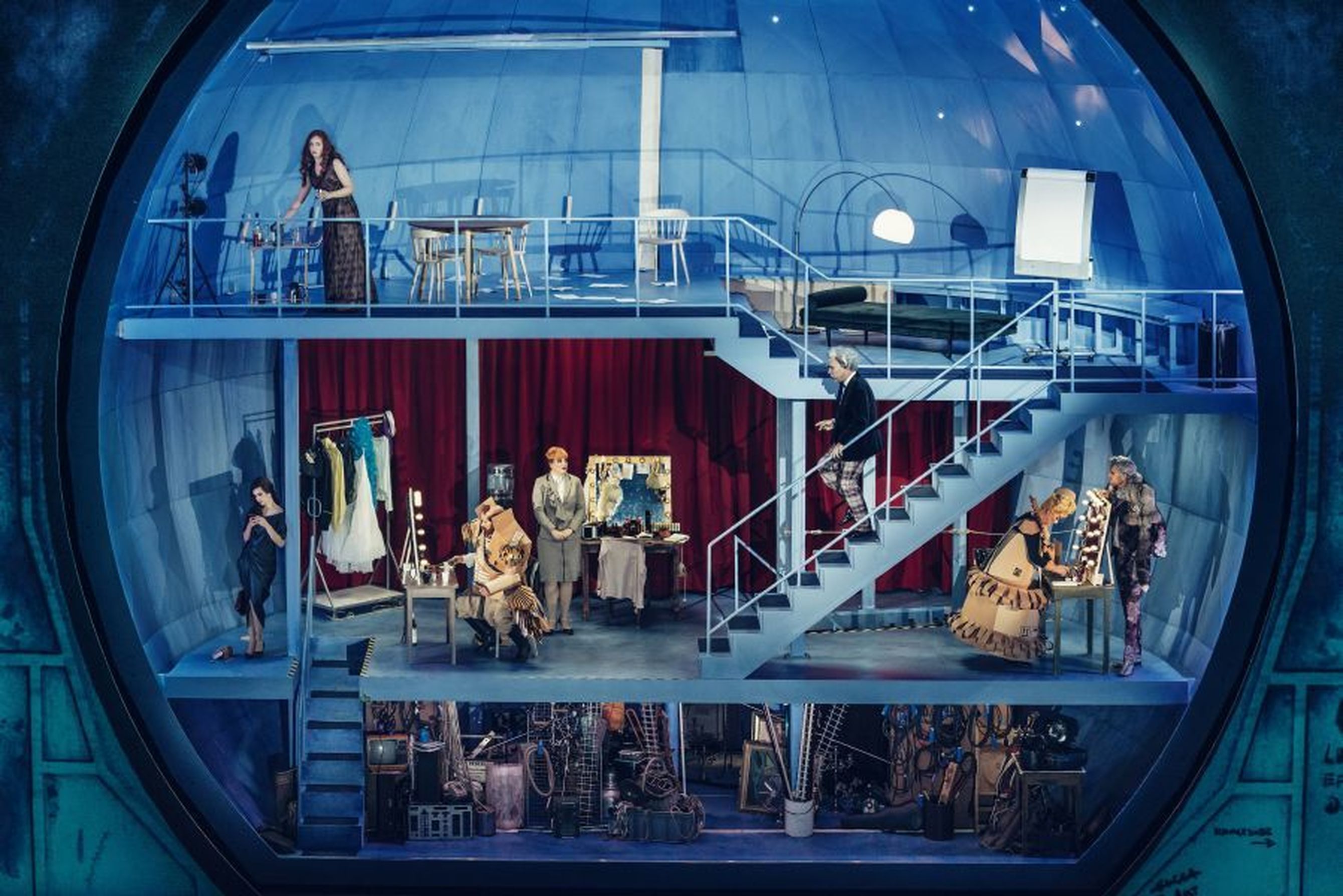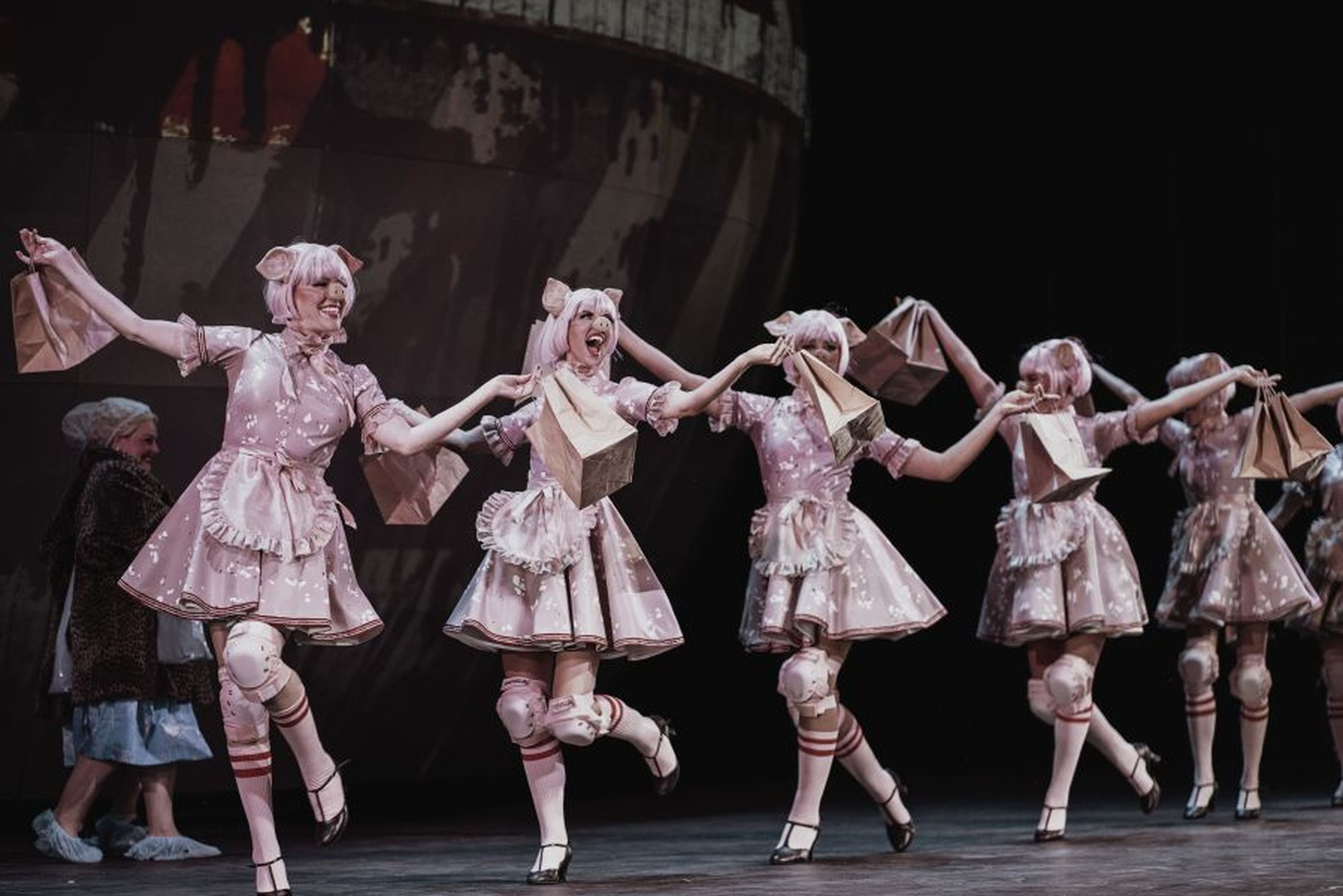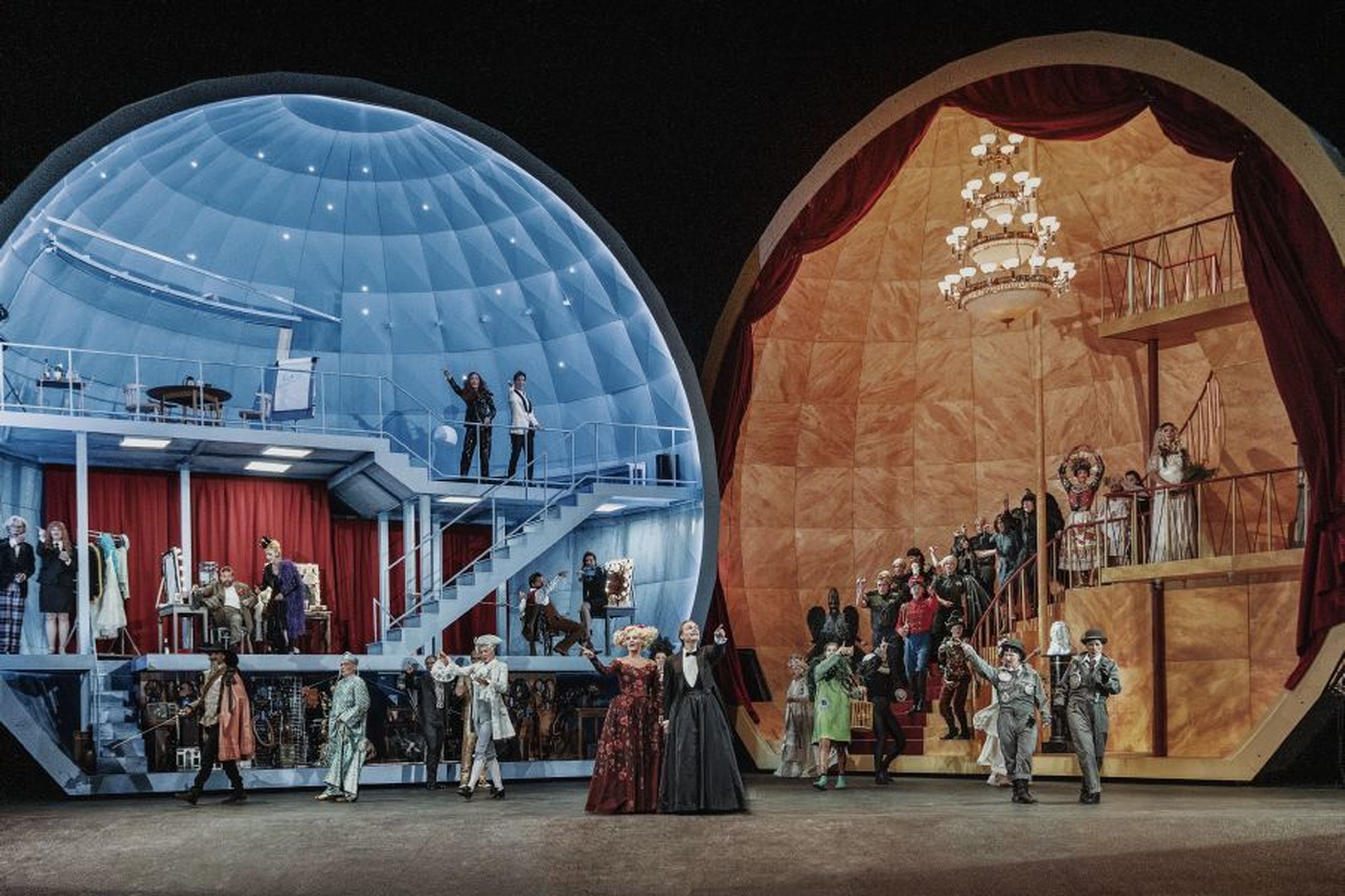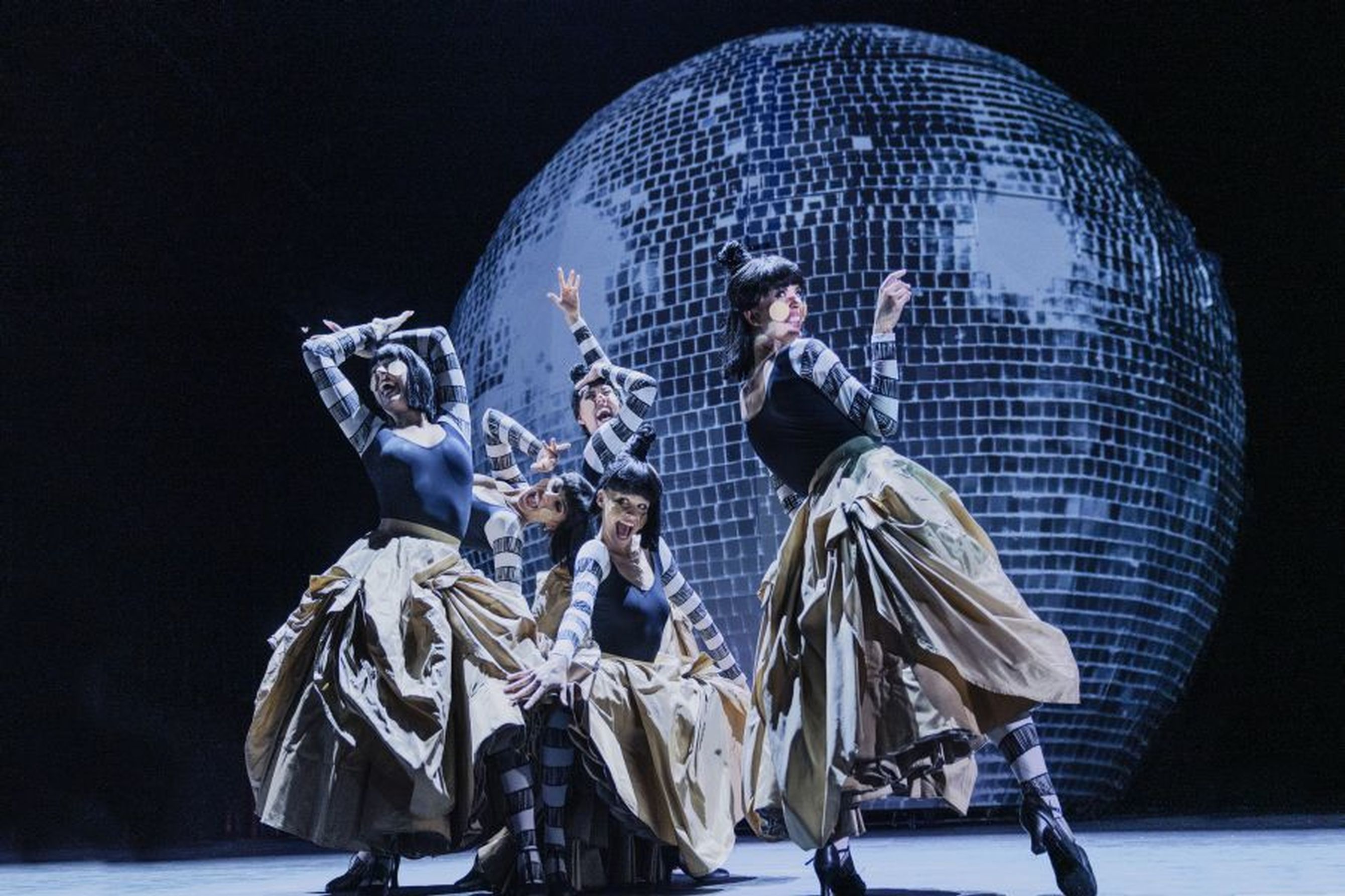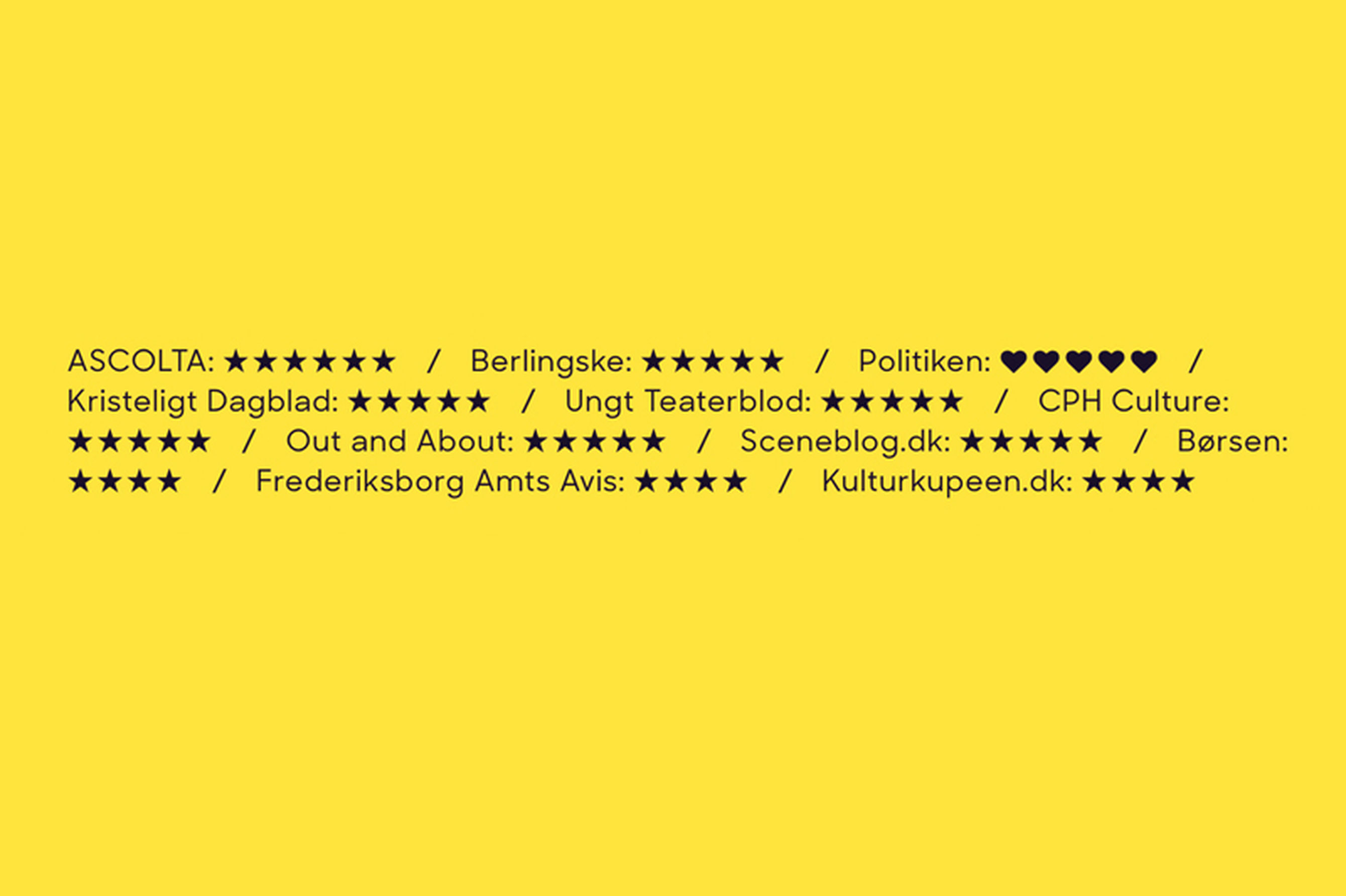 The young Italian conductor Vincenzo Milletari leads Bergen Philharmonic Orchestra, soloists, the chorus Edvard Grieg Kor and dancers from Copenhagen, in this fully staged version of The Merry Widow 2.0 to be premiered in Bergen on March 26, 2022.
THE MERRY WIDOW (DEN GLADE ENKE) 2.0
Operetta in three acts

Franz Lehár / Music
Victor Léon og Leo Stein, based on a comedy play by Henri Meilhac / Libretto
Revised by Adam Price and Kasper Holten
Translated to Norwegian by Eirik del Barco Soleglad
Bergen Philharmonic Orchestra
Edvard Grieg Kor
Introduction by Gunnar Danbolt one hour before each performance in the foyer in Grieghallen
A co-production by Bergen National Opera and The Royal Danish Theatre in Copenhagen.
Presented by Bergen National Opera in collaboration with Bergen Philharmonic Orchestra and Edvard Grieg Kor