Bergen National Opera welcomes young singers, instrumentalists, conductors and repetiteurs to apply for our summer academy Opera by the fjord 2022, where Gianni Schicchi and more will be performed on July 2nd. (Application closed.)
Are you studying to become an opera singer, instrumentalist, conductor or repetiteur? Are you looking for practical experience on stage, input and inspiration from professionals from the world of opera and symphony?
Bergen National Opera follow up the success of our pilot project in 2021 and are delighted to launch a new summer academy from Saturday 25th of June – Saturday 2nd of July 2022. The academy's grand finale is a concert at Oseana by Bjørnafjorden south of Bergen, where the one-act comic opera Gianni Schicchi, directed by Ivar Tindberg, will be one of the highlights, in addition to favourite arias and ensembles.
The singers, conductors and repetiteurs start on the 25th of June, before the instrumentalists in the orchestra join on Tuesday 28th of June.
Are you a singer? Click here to apply / Deadline 15th of February 2022
Are you an instrumentalist? Click here to apply / Deadline 1st of April 2022
Are you a repetiteur? Click here to apply / Deadline 1st of March 2022
Are you a conductor? Click here to apply / Deadline 1st of March 2022
This summer academy is aimed at students over 18 who are currently in education, or who have recently graduated. Our top team of coaches all have experience from renowned opera houses and symphony orchestras.
Our academy is unique in that singers can rehearse and perform together with an orchestra, in a staged situation, as well as in concert arias. The training program is put into a larger context and will go beyond simply vocal training.

The two conductor students will get a tailor-made mentoring in the specialist skills required to be an opera conductor. They will lead vocal- as well as orchestral rehearsals, and also have the possibility to conduct pieces in the final concert.
In this years academy orchestra 24 young instrumentalists will play together with 9 top professionals from renowned opera and symphony orchestras in Scandinavia and Vienna (see list below), who also will be their group leaders and mentors.

Individual sessions for the instrumentalists are planned, enabling you to dive into orchestra excerpts from the opera literature. You will also have the opportunity to participate in a mock audition, with all the teachers as a "jury". This is a unique chance to get honest and constructive feedback before you participate in real auditions. More information about this mock audition is to come, for those who are accepted as academists in the orchestra.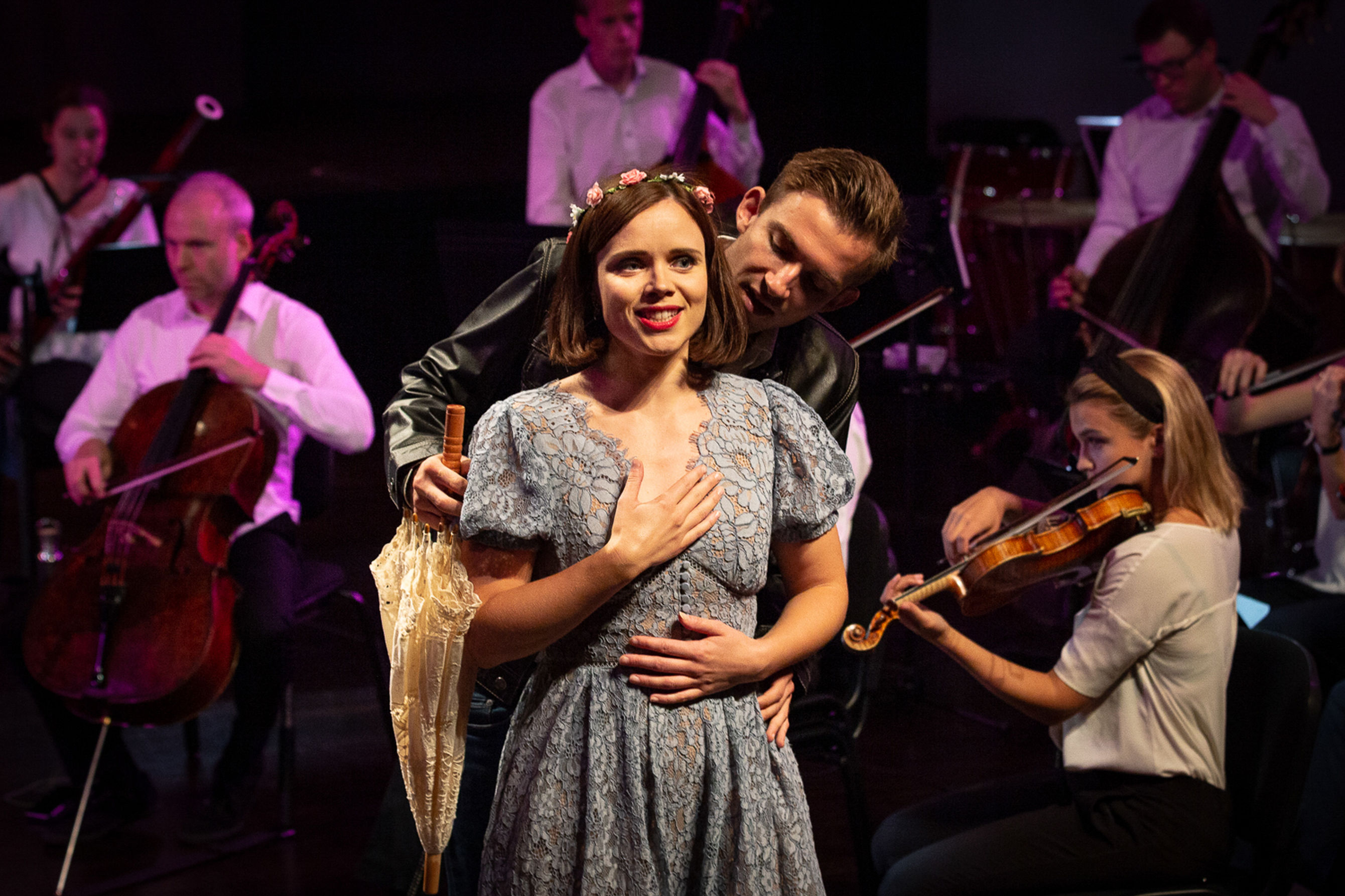 ARTISTIC TEAM & COACHES 2022:
Directors and founders:
Eivind Gullberg Jensen, Artistic & General Director of Bergen National Opera, and Chief Conductor of Noord Nederlands Orkest
Sascha Goetzel, Music Director Designate for Orchestre National des Pays de la Loire and National Youth Orchestra of Canada, and Principle Guest Conductor for Sofia Philharmonic Orchestra

Vocal coaches:
Solveig Kringlebotn, soprano and professor at the Academy of Opera in Oslo and Barratt Due Institute of Music in Oslo
Michael Schade, tenor and professor at the University of Music and Performing Arts in Vienna
Kristin Okerlund, pianist and vocal coach from the Vienna State Opera
Hans-Otto Ehrström, pianist and vocal coach from the Finnish National Opera in Helsinki
Orchestra coaches:
1st violin: Lars Bjørnkjær, concertmaster, Royal Danish Orchestra in Copenhagen
2nd violin: Alexander Chojecki, principal 2nd violin, The Gothenburg opera
Viola: James Opie, co-principal viola, Royal Swedish Opera Orchestra in Stockholm
Cello: Kati Raitinen, solo cello, Royal Swedish Opera Orchestra in Stockholm
Double bass: Patrick Wilder, co-principal double bass, The Norwegian Opera & Ballet
Woodwind:
Karl-Heinz Schütz, solo flute Vienna Philharmonic
Steffen Blindheim, solo english horn and oboe, Malmö Symphony Orchestra
Brass:
Rune Brodahl, solo horn, The Norwegian Opera & Ballet
Timpani: Manuel Hofstätter, Bergen Philharmonic Orchestra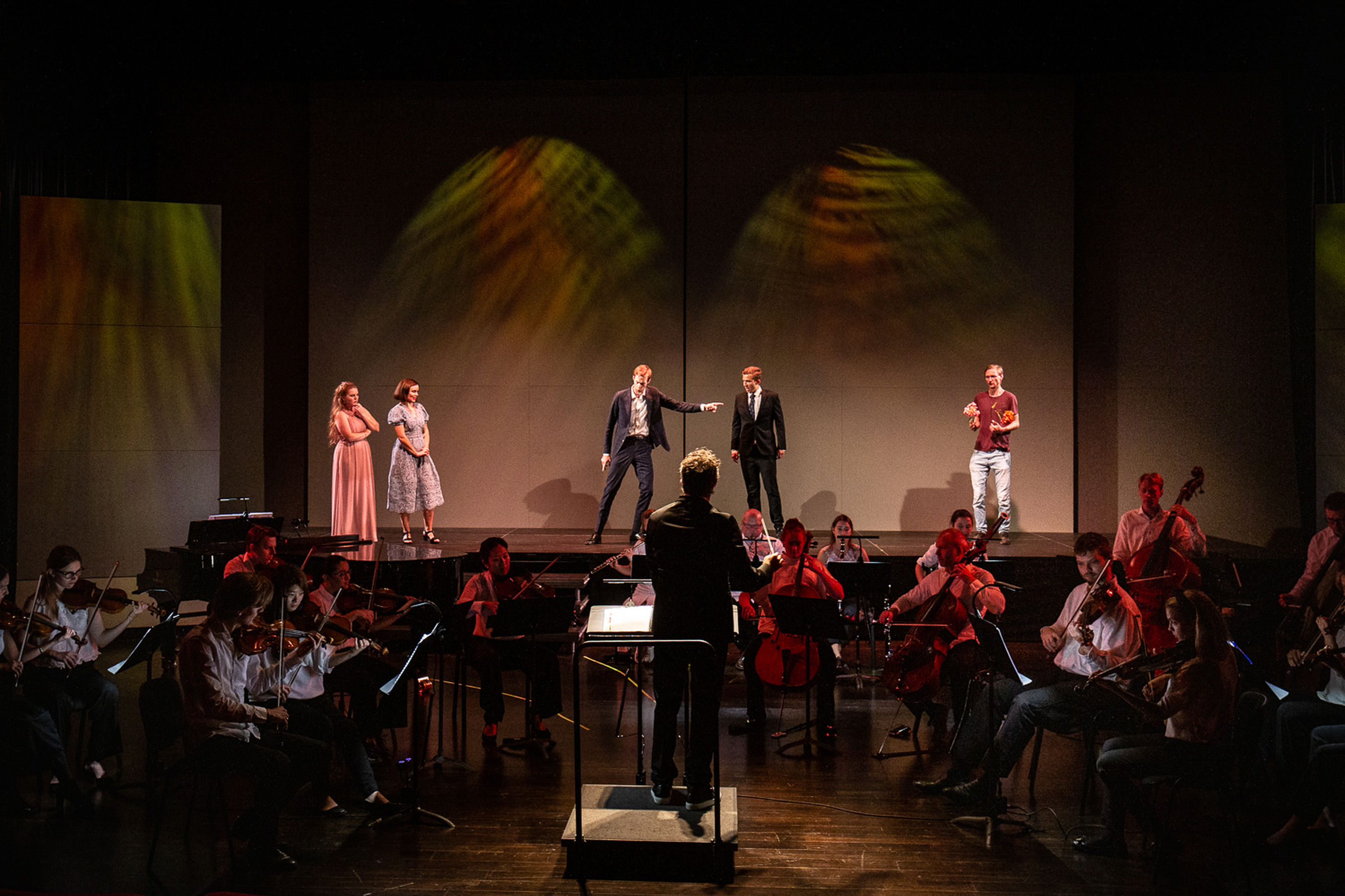 DATES AND PLACE

25th of June – 2nd of July: Singers, repetiteurs and conductors
28th of June – 2nd of July: Instrumentalists of the academy orchestra
Place: Oseana Art and Cultural Center south of Bergen
Accommodation: The veteran ship M/S Sunnhordland. Short walking distance to Oseana.
The final concert: 6 PM/18:00 CET Saturday 2nd of July
It is possible to stay the night to the 3rd of July, with breakfast before departure.
AGE AND FEES
Age for singers: 18-32
Fee for singers: NOK 4500 (shared cabin)/ NOK 7500 (single cabin)
Age for repetiteurs: 18-35
Fee for repetiteurs: NOK 4500 (shared cabin)/ NOK 7500 ((single cabin)
Age for conductors: 18-35
Fee for conductors: NOK 5000 (shared cabin) / NOK 8000 (single cabin)
Age for instrumentalists in the academy orchestra: 18-30
Fee for instrumentalists NOK 2500 (shared cabin)
Includes tuition, accommodation and three meals a day.
Please note that the number of single cabins is limited, so there is no guarantee of a single cabin to all participants.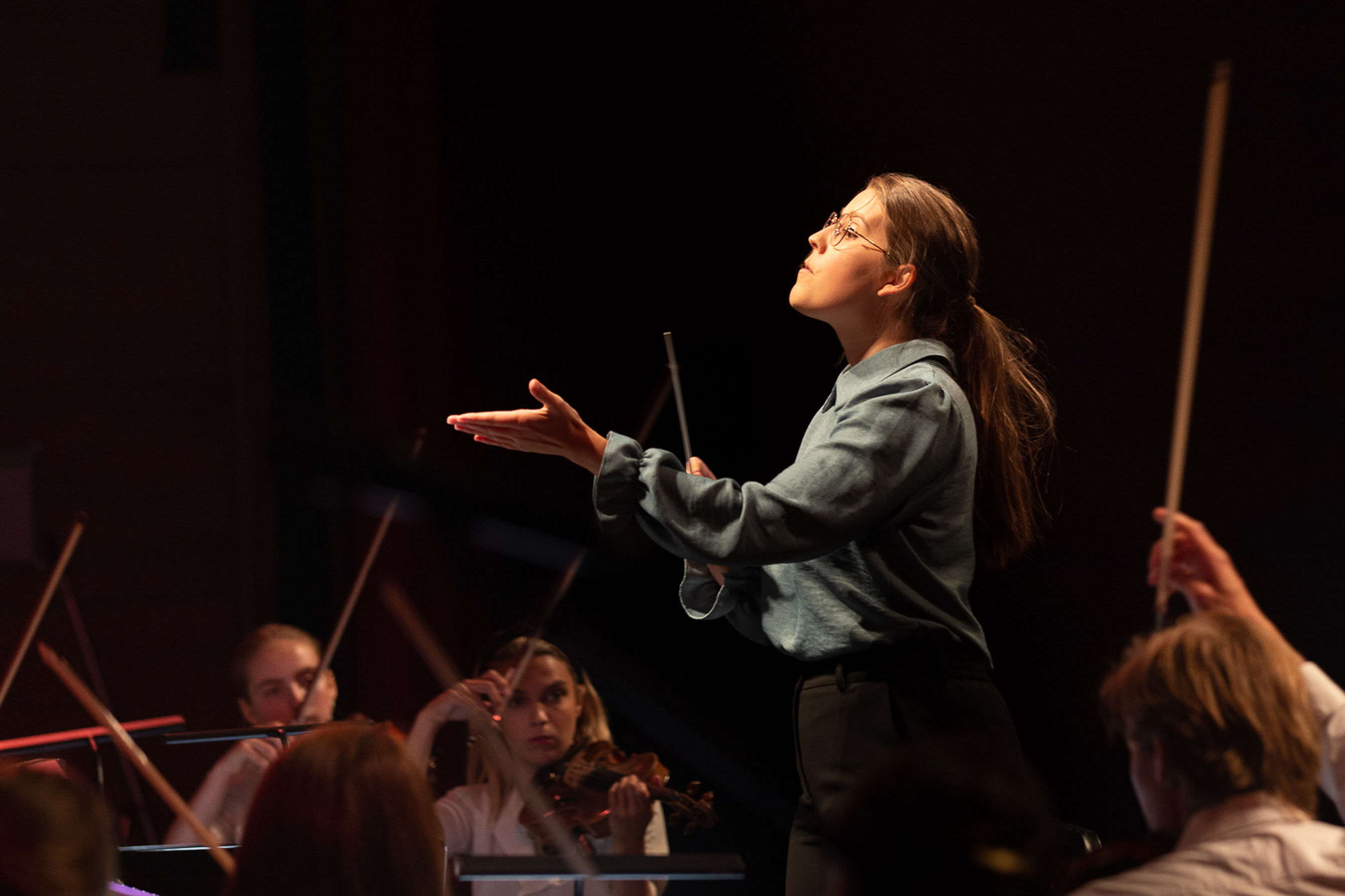 HOW TO APPLY
Please fill in this application form (Updated April 2022: The application form is now closed.)

Please note that all who apply for our summer academy are obliged to pay an application fee of NOK 300 via Vipps (Norway) to Bergen National Opera nr 132655 or via PayPal (link) when you submit your application. See also the application form.
Singers:
We have places for 14 singers.
In the application form you are required to include recordings of two different arias of your choice (preferably in different styles) and a link to your CV.
Conductors:
We have places for 2 or 3 conductors.

In the application form you are required to include 1-2 recordings, and a link to your CV.
Repetiteurs:
We have places for 2 repetiteurs.
In the application form you are required to include 1-2 recordings, and a link to your CV.
Instrumentalists:
For the academy orchestra we have 24 positions available:
Violin: 9 positions
Viola: 3 positions
Cello: 2 positions
Double bass: 1 position
Flute: 1 position
Oboe: 1 position
Clarinet: 2 positions
Bassoon: 2 positions
Horn: 1 position
Trumpet: 2 positions
In the application form please include links of your recording of a solo piece of your choice, and 1-2 short orchestra experts from this list with PDFs included, where you also can see the specified details for each instrument:

ABOUT YOUR VIDEOS
Please note that you only can include video-LINKS (not password protected) which leads to web sites like YouTube. We cannot accept video files which have to be downloaded.
QUESTIONS
Do you have questions about our academy? Please contact nicolai(AT)bno.no
Opera by the fjord - Summer Academy 2022 is presented by Bergen National Opera in collaboration med Oseana kunst- og kultursenter, and is supported by Grieg Foundation, Sparebankstiftelsen DnB, Talent Norge, Sparebankstiftelsen Sparebanken Vest and The GC Rieber Foundations.

There could be changes, also due to the Covid 19-situation.
Photos from the first Opera at the fjord concert 2021: