Duration: 1 h 30 min
Intermissions: 1
Location: Den Nationale Scene
Ticket prices: 150-350
Premiere: 04. Feb 2019
Running period: 04. February 2019
Bergen National Opera presents, in collaboration with Den Nationale Scene, an evening of songs like "Summertime" and other favourites.
Two of our star performers in recent years have been soprano Latonia Moore and baritone Lester Lynch - most recently with us as Desdemona and Jago in BNO's memorable Otello. For their DNS recital, we're thrilled that they will sing excerpts from Porgy and Bess - signature roles for them both - along with other arias. Stephen Higgins, another BNO favourite, is pianist.
Programme:
4th February 2019 at 8PM (SOLD OUT - OUR NEXT OPERA IS WERTHER)
NEVER MISS AN OPERA - SIGN UP FOR MONTHLY NEWS ON TICKETS, FREE LIVE STREAMS, AND MORE

PROGRAM
Franz Schubert (1797–1828)
Ständchen
Gruppe aus dem Tartarus
Erlkönig
Sergej Rakhmaninov (1873–1943)
fra Seks sanger, opus 38
nr. 1: I hagen om natten
nr. 2: Til henne
nr. 3: Prestekrager
nr. 6: A-o! (Ropet)
Jules Massenet (1842–1912)
fra Thaïs: Méditation
Giacomo Puccini (1858–1924)
fra Kappen: Nulla! Silenzio!
Alfredo Catalani (1854–1893)
fra La Wally: Ebben? Ne andrò lontana
Giacomo Puccini
fra Manon Lescaut: Mellomspill til 3. akt
Giuseppe Verdi (1813–1901)
fra Trubaduren: Udiste? Come albeggi

PAUSE
George Gershwin (1898–1937)
fra Porgy and Bess:
Summertime
A Woman is a Sometime Thing
My Man's Gone Now
I Got Plenty o' Nuttin'
It Ain't Necessarily So (arr. Jasha Heifetz)
Bess, You is My Woman Now
The Man I Love I'm on My Way
"Most impressive of all was the Amercian soprano Latonia Moore's rendition of Desdemona" - NRK on Bergen National Opera's production of Verdi's Otello (2017)
Hør Latonia Moore i intervju med operasjef Mary Miller: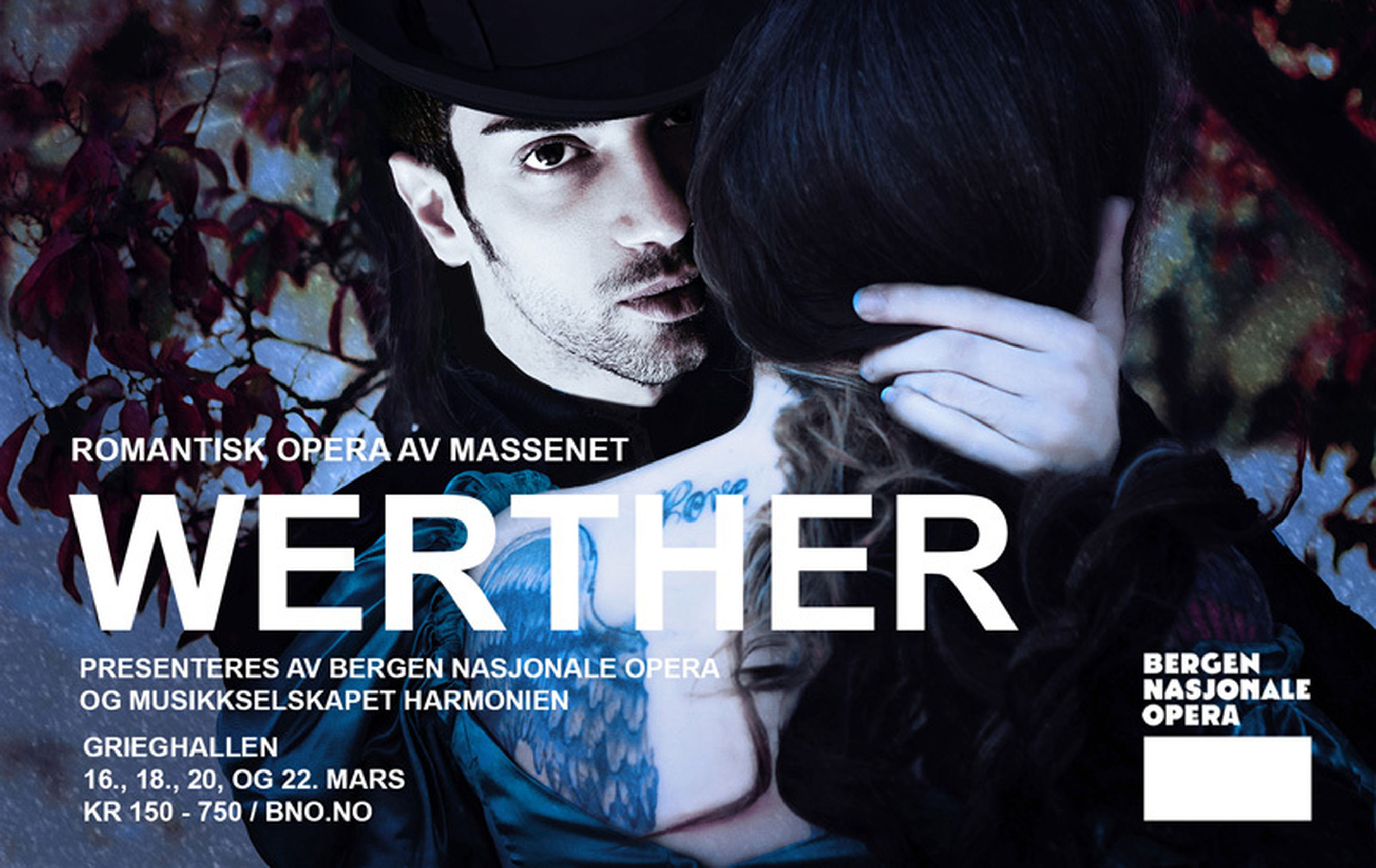 WERTHER by Jules Massenet
Werther's music counts as some of the most gorgeously romantic ever written.
MORE INFO AND TICKETS


04/02
Monday
20.00
---
Den Nationale Scene
Play ended
Play ended