ONLINE CONCERT with Daniela and Mai
ONLINE CONCERT with Daniela and Mai
Playing period
21. January - 21. April
Mezzo soprano Daniela Iancu Johannessen and pianist Mai Goto invite you to a personal online concert with dramatic opera arias – together with classical gems and modern songs!
Daniela Iancu Johannessen tells in her own words about this personal concert, which is moved from the main library here in Bergen to online because of the corona-situation:

We live in critical and unprecedented times and it is hard to cope with them, but even so, I think the music can't be stopped and it still can touch the heart and soul of everyone. I wish to contribute with inspiration and hope in the situation we are in. I want to encourage those who will listen to this concert and I hope they will feel peace, love, comfort and hope instead of panic, fear and worry.
I thought that keeping this concert in the library in Bergen will be heard only by those who can come that day, but now I am happy to be able to send it to all of you in your houses and even to my family who is living now in many different countries.
I gathered all the songs in a bouquet of flowers in 13 colors (languages) to offer them to the whole world who love music and art. I chose the songs I sing in this concert before I even knew about what it is going to happen and I think that the text of the songs will talk to you and will comfort you. They transmit love, hope, joy and tenderness.
CONCERT PROGRAMME:
PART 1:4 (MOZART, SCHUBERT AND SCHUMANN)
1) W. A. Mozart (1756 – 1791)
An Chloe, K. 524 (start time 00:00)
lyrics: Johann Georg Jacobi
An Chloe (to Chloe) is a romanic song written in the summertime by Mozart in Vienna 1787. The name of the shepherdess Chloe is well known since the Greek author Longus wrote the pastoral novel Daphnis og Chloe during the 2nd century AD. Many artists (like Offenbach, Ravel and the painter Chagall) were inspired by this tale, and Jacobi is quite explicit in his description of the two young lovers.
For us at Bergen National Opera, this music by Mozart also has a sore touch to it: Earlier this spring we had to cancel our large production of La clemenza di Tito less than a fortnight before the premiere on the 21st of March – because of the corona-situation. Daniela was also a part of the Mozart-rehearsals as a chorus singer, where she also was to play one of Tito's senators.
2) Franz Schubert (1797 – 1828)
Ave Maria (Ellens dritter Gesang), D. 839 (start time 02:44)
Daniela sings Ave Marie in the latin prayer version, and tells this story:
I remembered that in the first years of my studies to the Music Academy, my singing teacher told me that for my voice it fits very well to sing the songs with the name of "Ave Maria", so I arrived to study six-seven Ave Maria written by different composers. This one by Schubert was the first one I learned.
3) Robert Schumann (1810 – 1921)
Widmung (Liebeslied), from op. 25 (start time 05:50)
transcription by Franz Liszt
Mai about Widmung:
I like Liszt a lot, and I often play his music. So when I was asked to choose some solo pieces for this concert I started looking for pieces with connections to songs – and then I thought of Widmung, which originally is written for song and piano. Robert Schumann gav Clara this song as a wedding present in 1840. And it was a funny and nice surprise when Daniela told me that she coincidently had chosen Ave Maria by Schubert also for our concert: Because if you listen carefully, you will hear that Schumann was influenced by Schubert's Ave Maria at the last bars of Widmung.

PART 2:4 (THREE OPERA-ARIAS)

4) Camille Saint-Saëns (1835 –1921)
from the opera Samson et Dalila:
Mon coeur s'ouvre à ta voix (Softly awakes my heart) (start time 10:13)
(role: Dalila)
Read Dalila's aria in French as well as in English here (Wikipedia).
5) Pyotr Ilyich Tchaikovsky (1840 – 1893)
from the opera The Queen of Spades:
Romance (Pauline's aria) (start time 16:16)
Read Pauline's aria in Russian as well as in English here (link to Singrussian.co.uk).
6) Giuseppe Verdi (1813 – 19019
from the opera Il trovatore (The Troubadour):
Stride la vampa (The fire roars - Azucena's aria) (start time 20:28)
Read Azucena's aria in Italian as well as in English here (link to liveabout.com).
PART 3:4 (GRIEG, SIBELIUS, QUILTER AND BRAHMS):

7) Edvard Grieg (1843 – 1907)
Jeg elsker dig (I love you), fra op. 5 (start time 23:15)
lyrics: H.C. Andersen
Daniela about this song by Grieg:
I am so glad that I got in contact with this song for some years ago. It was a nice day when I had a singing lesson with one of my students and she came to me with this song, because she wanted to sing it. I still remember that day and I will never forget it, because from the first time I began to read and humming it, I was immediately captured by the song's greatness. It is a song which you start to love it more and more as you sing it. It is a short song, but full of expression, like all the works of Grieg.
Translation in English:
My hidden thought, my very own, my treasure,
All happiness my heart it finds in you.
I love you dear, beyond all earthly pleasure,
I love you now and through eternity!
(Modernized version of the translation by Louisa T. Cragin 1837 -1886)
Jean Sibelius (1865 – 1957)
8) Svarta rosor (Black roses) from op. 36 (start time 25:05)
lyrics: Ernst Josephson

9) Lastu lainehilla (Driftwood/Wood on the water) from op. 17 (start time 27:23)
lyrics: Ilmari Kianto
Wandering wood where do you come from?
Secret signal on the water?
Briskly bubbling little sliver?
What may be the message you bring?
Wandering far upon the water,
Secret signal on the water:
Coming from distant Northern regions,
Where moss covered cabins are,
Where my sweetheart felled the fir tree,
built a boat to bring his bride home,
Soon it wanders on the water,
Soon the maiden meets her mate!
10) Roger Quilter (1877 – 1953)
Come back, from Two Songs (start time 28:38)
lyrics: Roger Quilter
I dream'd I heard your voice in the night,
Deep and tender with loving words.
I dream'd I saw your wondrous eyes
Aglow with love and light divine:
"Come back! come back! my love," I cried.
"Come back, come back, my love, my life!"
11) Johannes Brahms (1833 – 1897)
Intermezzo, from op. 118 (Andante teneramente) (start time 30:08)
Mai about Intermezzo:
Brahms wrote this piece at the end of his life, three years before he died, and it is dedicated to Clara Schumann. A lot is said and speculated about that Brahms was deeply in love with Clara. So I do not want so comment more on that, but I think that there is a lot of respect in this music. Brahms had a close relationship to all of the Schumann family, and supported them in difficult times. (Robert Schumann was struggling with his mental health, og was because of this hospitalised several times.) This Intermezzo is more introvert than Brahms' earlier works: It expresses feelings from deep inside – compared f.ex. to the young and fresh Widmung by Robert Schumann earlier in this concert.

AVDELING 4:4 (FOUR MODERN SONGS)

Daniela about the last four songs:
These are special to me because each of them are coming from a dear friend. My dear friend Mai Goto helped me to find a famous Japanese song; a friend from Iceland, Anna Herdís Pálsdóttir gave me the song "Íslenskt vögguljóð á Hörpu"; the Danish song comes from a very dear friend Matti Borg who composed the song "Aften" and the Romanian song was recommended by my Romanian friend, Lucian Onita.
12) Kosaku Yamada (1886 – 1965)
山田耕筰:この道
(Kono michi – This road) (start time 37:05)
lyrics: Hakushū Kitahara
Mai tells this:
The lyrics are written by Hakushū Kitahara (1885 - 1942) and describe his memories when he traveled to the north (Hokkaido) in 1925. He speaks in the poem about the childhood and the memories of his mother.
Revisiting these memories, the poet presents us with the image of the road that connects the listener, to their childhood home. He tells about Akashiya (Mimosa), which is a yellow flower that blooms from March to June. "It's blooming" is written in the present tense, which makes you to imagine flowers in front of you. Flowers ornaments all kind of poetry. Only the name of a flower, could make you imagine the blooming, the colors and the smell. In the last verse, the poet speaks of the clouds, that is abstract as nostalgic memory. Looking up to the blue sky and the flowers hanging down. You look at the sky, moving upwards endlessly, and the branches of the tree, pointing downwards. The magnificent visual beauty overlaps the beauty of past Hakushū Kitahara is regarded as one of the most popular and important poets in modern Japanese literature.
Translation in English (by Mai and Daniela):
This is a road that I passed before
Ah, that's right.
I remember the acacia tree in full bloom.
These are clouds that I saw before
Ah, that's right.
The branches of the hawthorn hang like that day.
13) Jón Thórarinsson (1917-2012)
Íslenskt vögguljóð á Hörpu (Icelandic lullaby of spring) (start time 39:05)
lyrics: Halldór Kiljan Laxness
Read the Islandic lyrics here, as well as an English and German translation
(both translations by Elísabet Erlingsdóttir)
14) Matti Borg (*1956)
Aften (Evening) (start time 40:53)
lyrics: Juliane Preisler
Daniela says:
Matti Borg and his amazing wife Gitta-Maria Sjöberg, both wonderful artists, are very dear and good friends of mine and my family. I met them in 2017 and immediately we became very good friends, like I knew them for the whole life. Matti composed first the music in 1997 and after that he got in contact with Juliane Preisler who wrote the text. Listening the song you get a picture of a peaceful Danish summer evening, where all the colors slowly seep into the blue and the first stars peek out.
The melody adds an extra dimension to the poem. Matti Borg follows the poem's formal structure, but adds extra meaning with musical instruments. The song was born classic, but very soon after it was published it has been recorded in many different versions, from solo to choir arrangement and even jazz arrangement with violin and harmonica. Also it was performed in very many special official occasions in Sweden, Denmark and Norway.
I feel very honored that I can sing this special song. I feel so inspired everytime I sing it and it makes me to have special feelings like no other song does. I really don't know how to explain it in words… Everytime I sing it, someone comes to me to ask me from where I have the song and if they can also sing it. I am sure that when you will listen it you will understand what I mean.
An ocean that is rocking now,
A beach that darkens so gently,
A pure orange-red magic,
A peace that reaches far
While we are holding hands.
A night approaching so softly now,
A sound that silences around us,
A lilac red magic,
A soul that departs
While we are listening to waves.
A light that fades silently now,
A sun slowly on its way,
A summer night's blue magic,
A mind that opens
While we are catching stars.
Translation in English by Eirik Johannessen
(freely translated without rhyme)
15) Tiberiu Brediceanu (1877 - 1968)
Dragu-mi-i, mandro, de tine (You are dear to me, pretty girl) (start time 40:53)
(Romanian folksong)
Daniela says:
This is an old folk Romanian song/lied by Tiberiu Brediceanu, a Romanian composer born in Lugoj, very closed by my native town, and passionate folklorist who collected over 2.000 popular folk songs especially from Banat and Maramures regions. The song conveys the ecstasy of the young man from the village who is in love with his beloved one and he admires her when he sees her on the field with flowers and hay. He likes her wherever he sees her.
Thank you to Rekstensamlingene for opening the venue for the two musicians.
The recording was done without an audience, because of the coronavirus-situation.
And from Daniela:
I want to say a big thanks to Mary Miller, the director of Bergen Nasjonale Opera for this opportunity. Also I want to say thank you to all the others who supported me in this project, Simon Kirkbride, the director of Edvard Grieg Kor and last but not least to my family and friends which always supported me in my career.
Photos from 2019, when we launched this popular concert series, which is a collaboration between the library in Bergen (Bergen Offentlige Bibliotek), the café Amalies Hage and Bergen National Opera: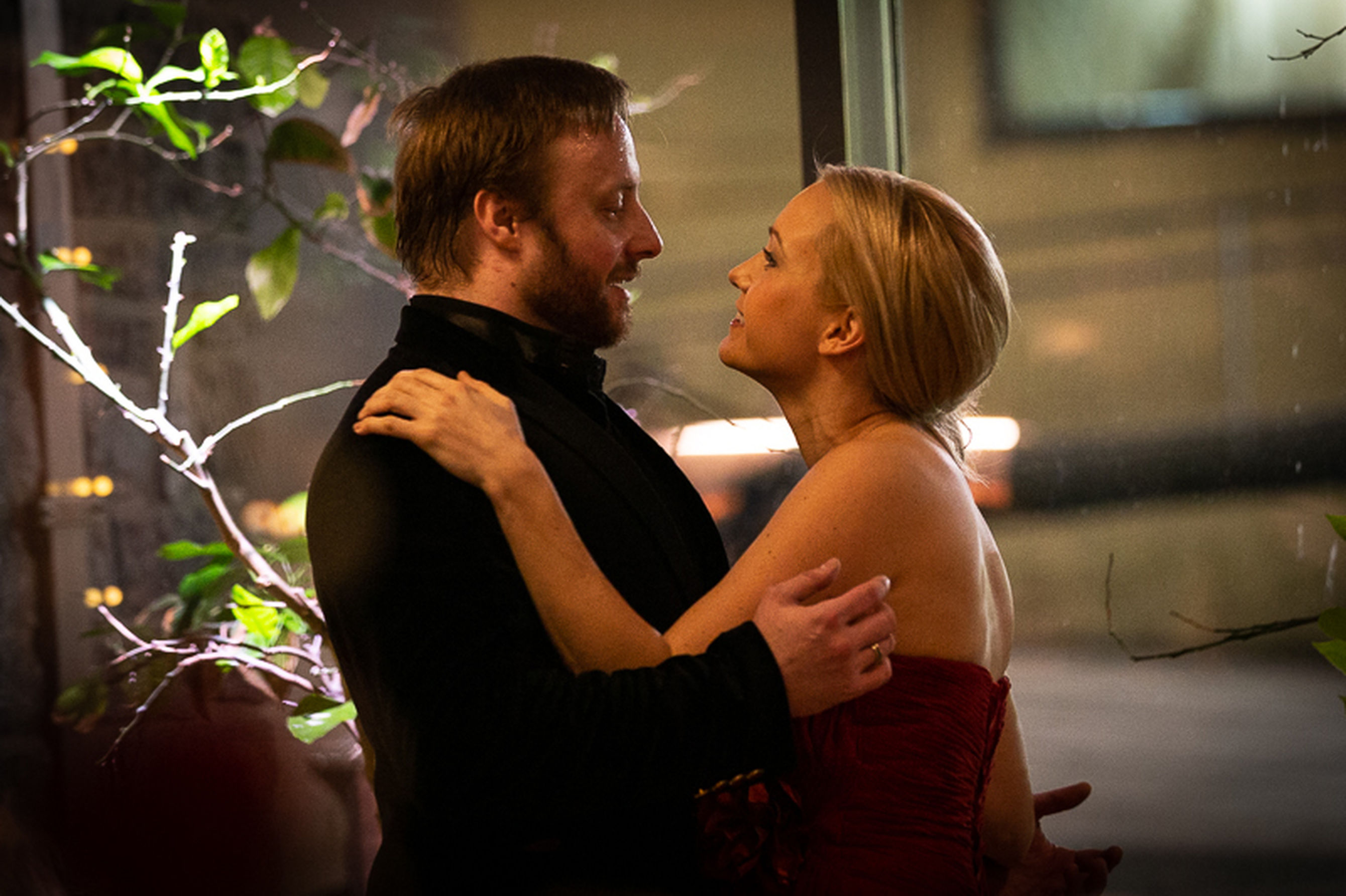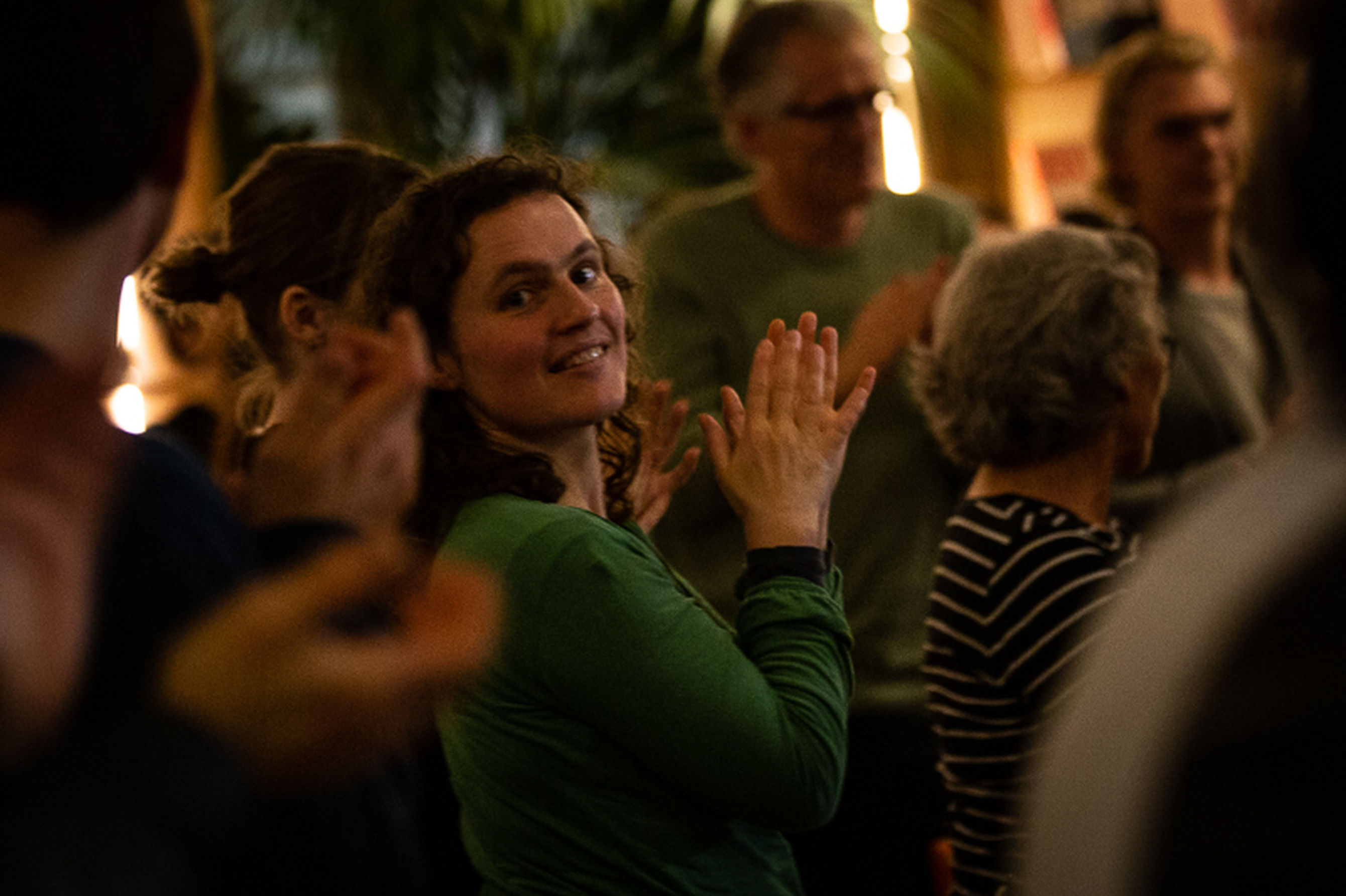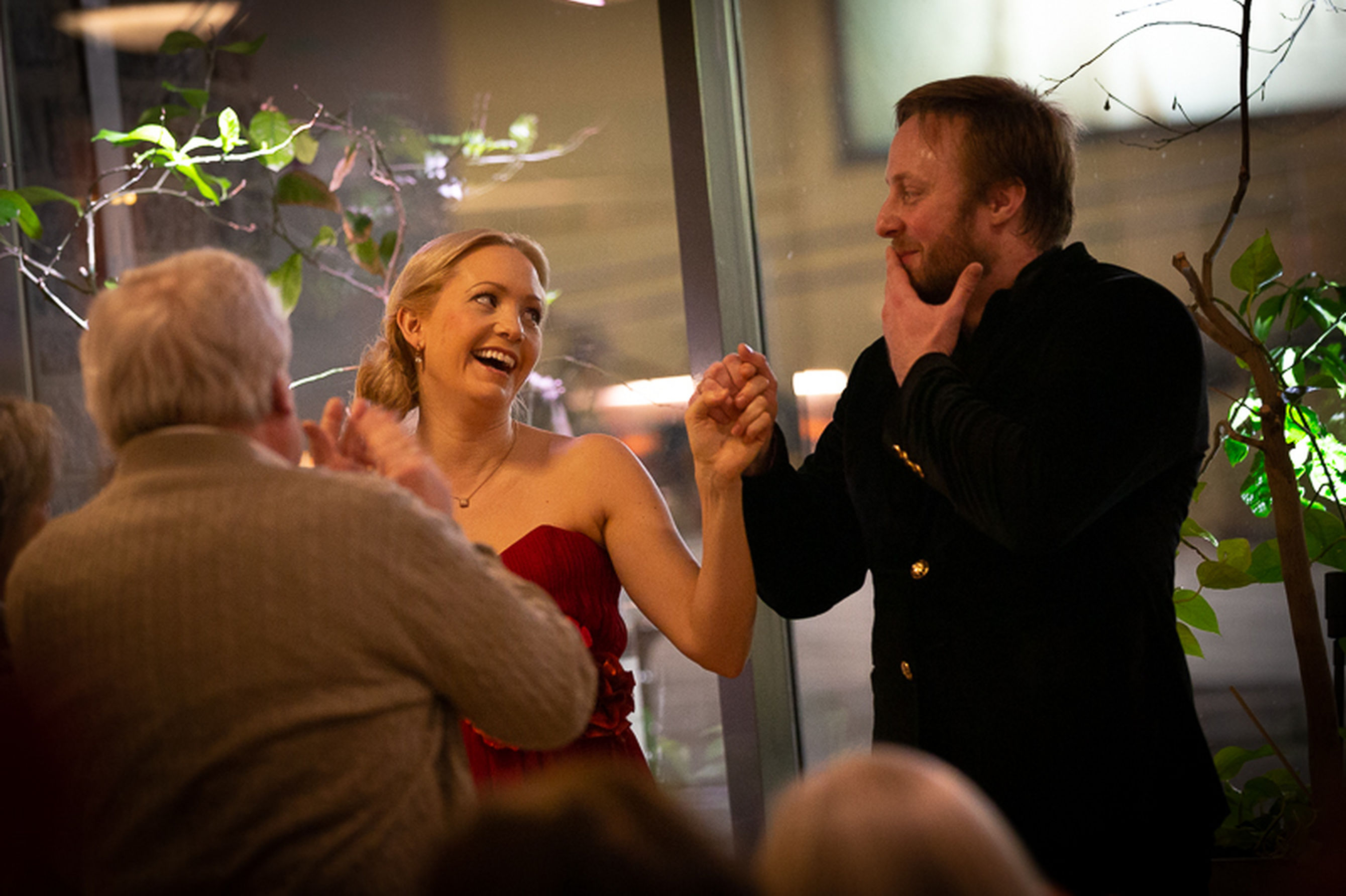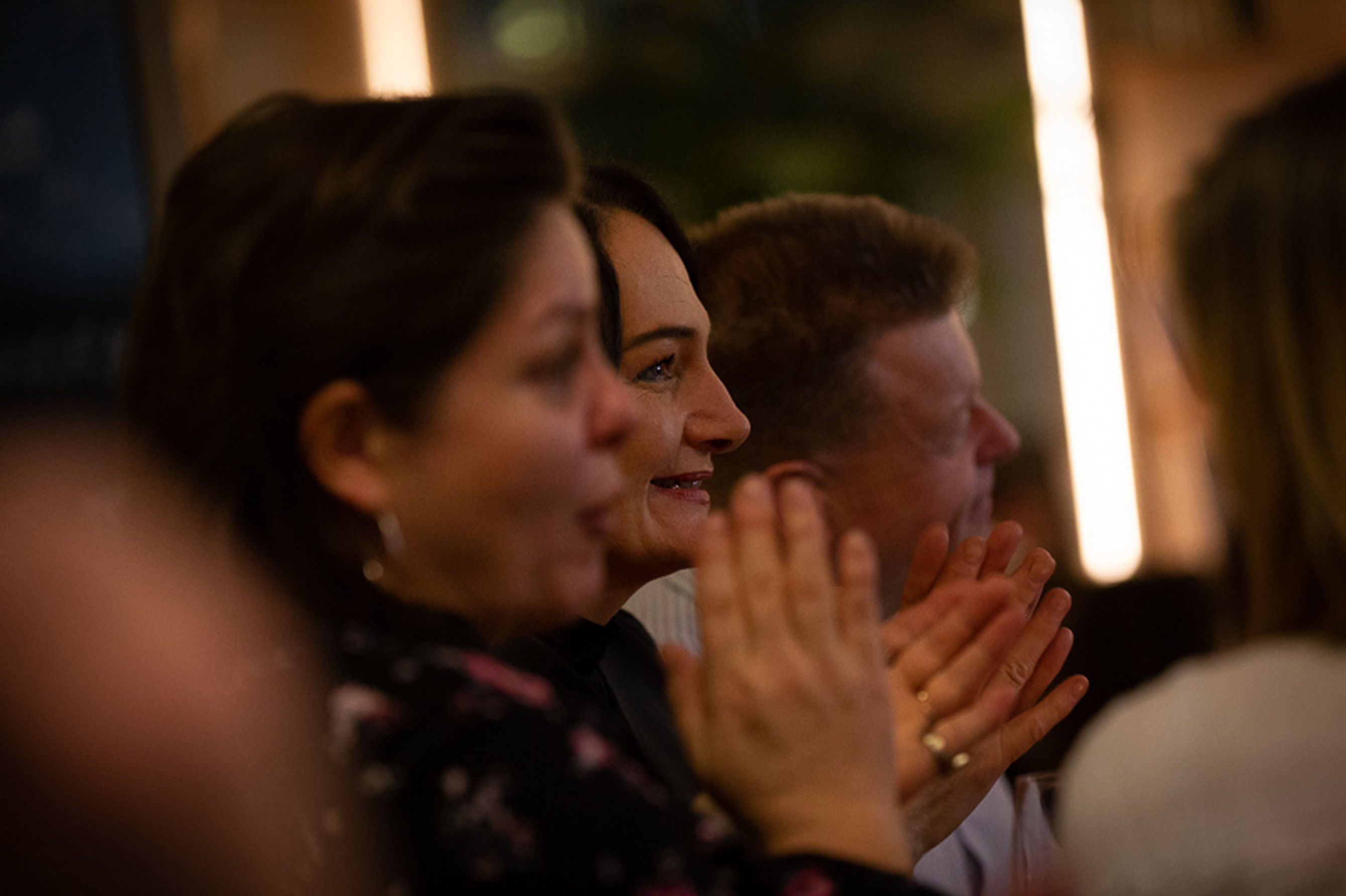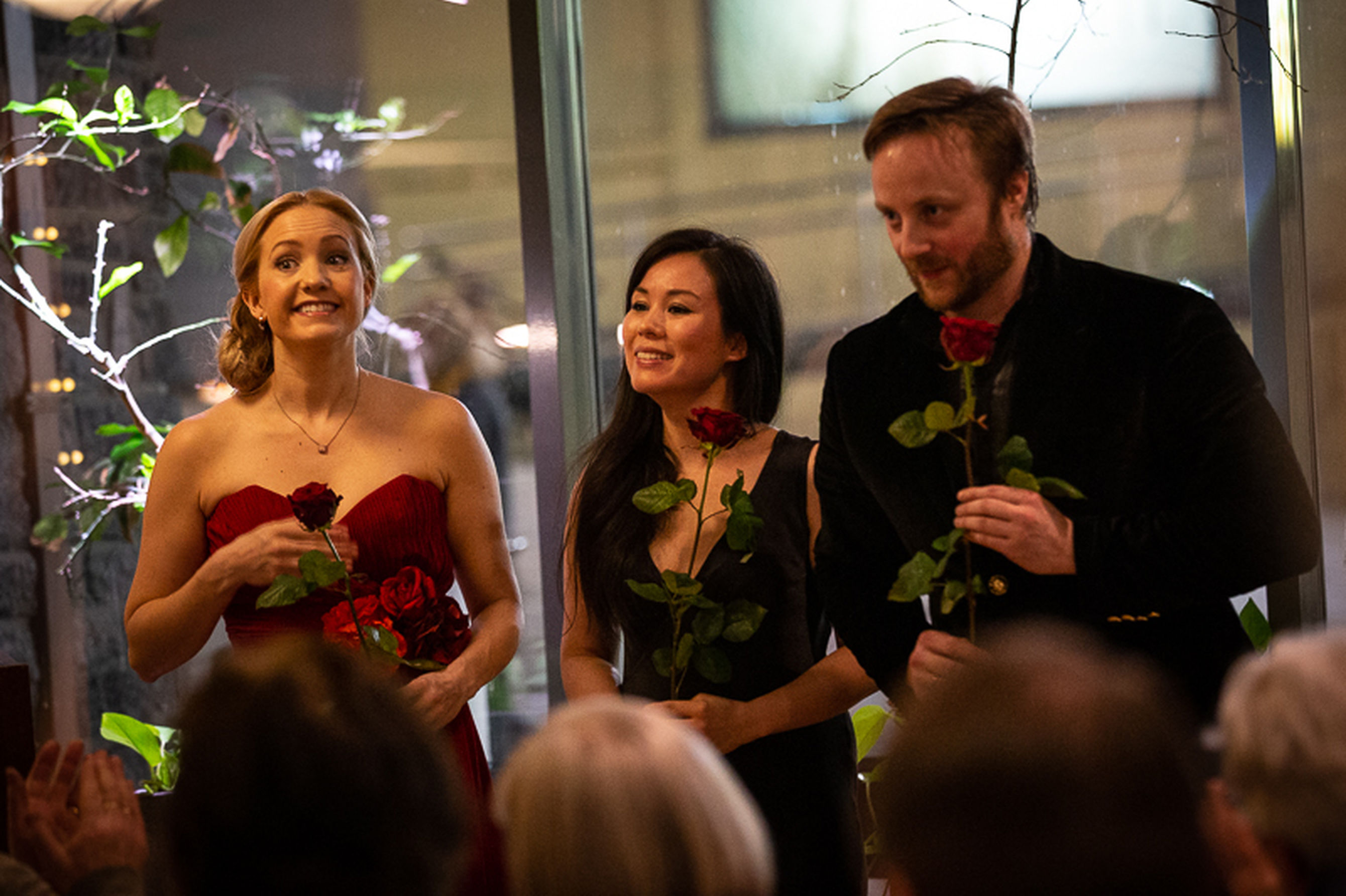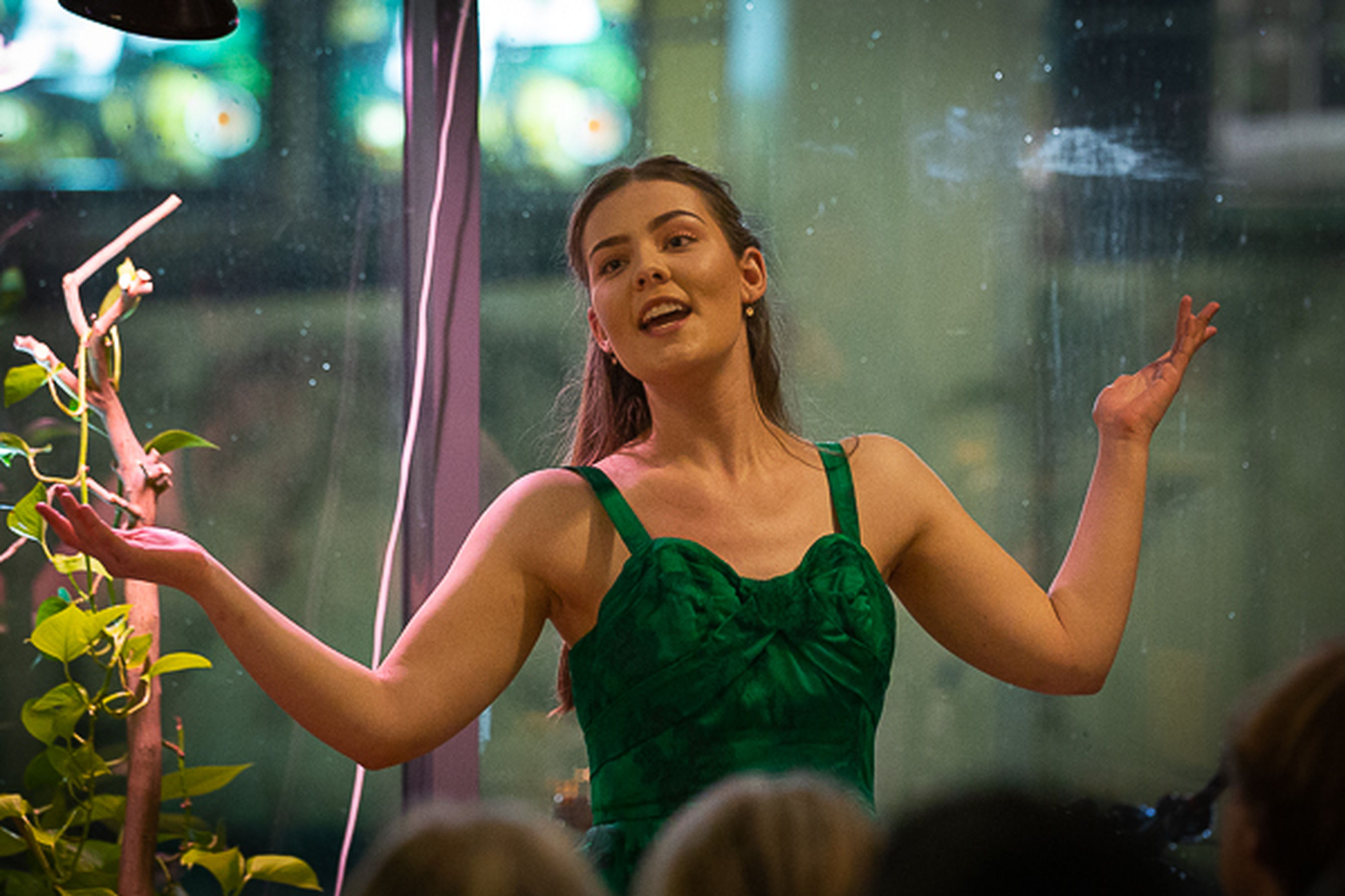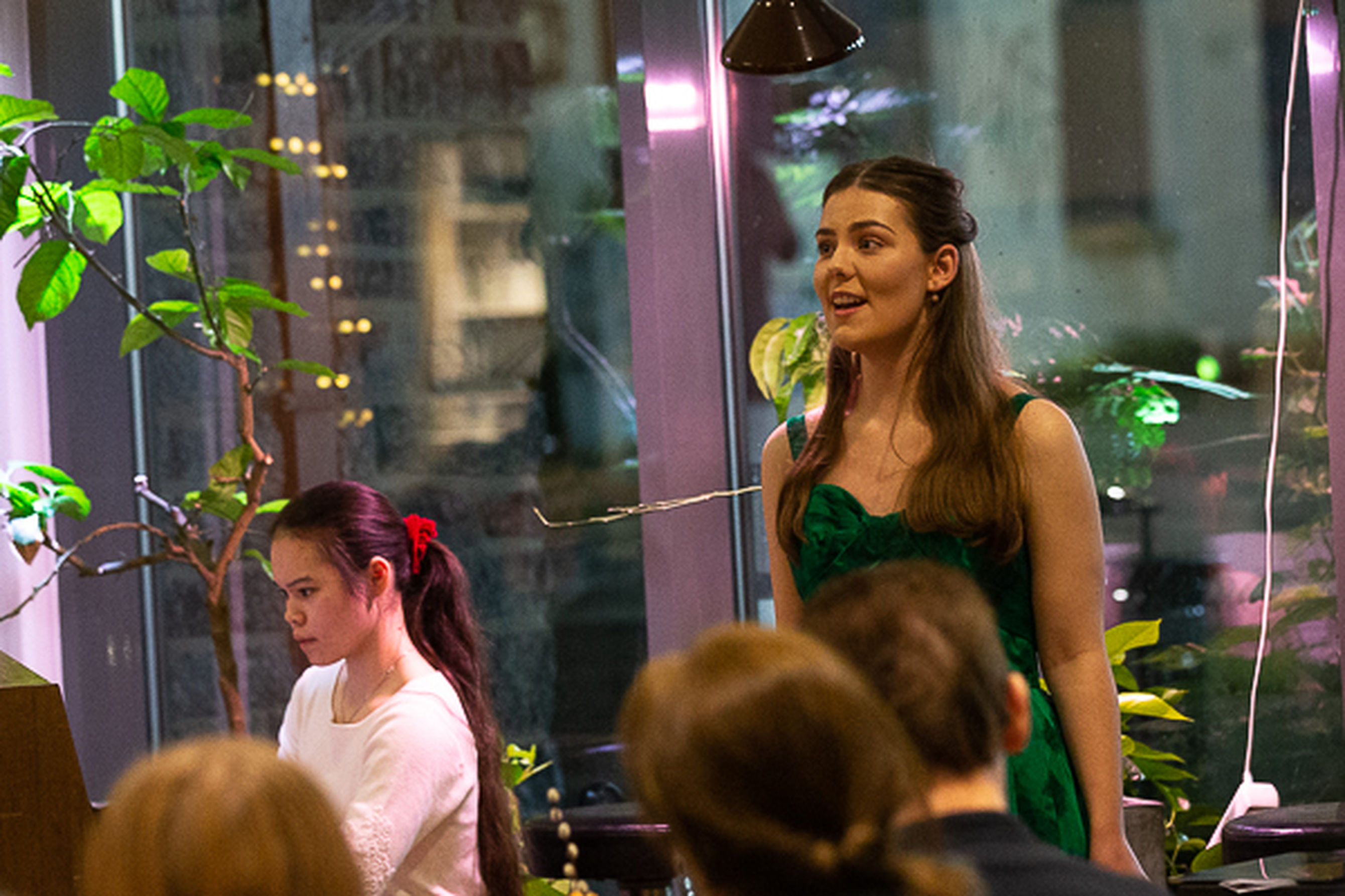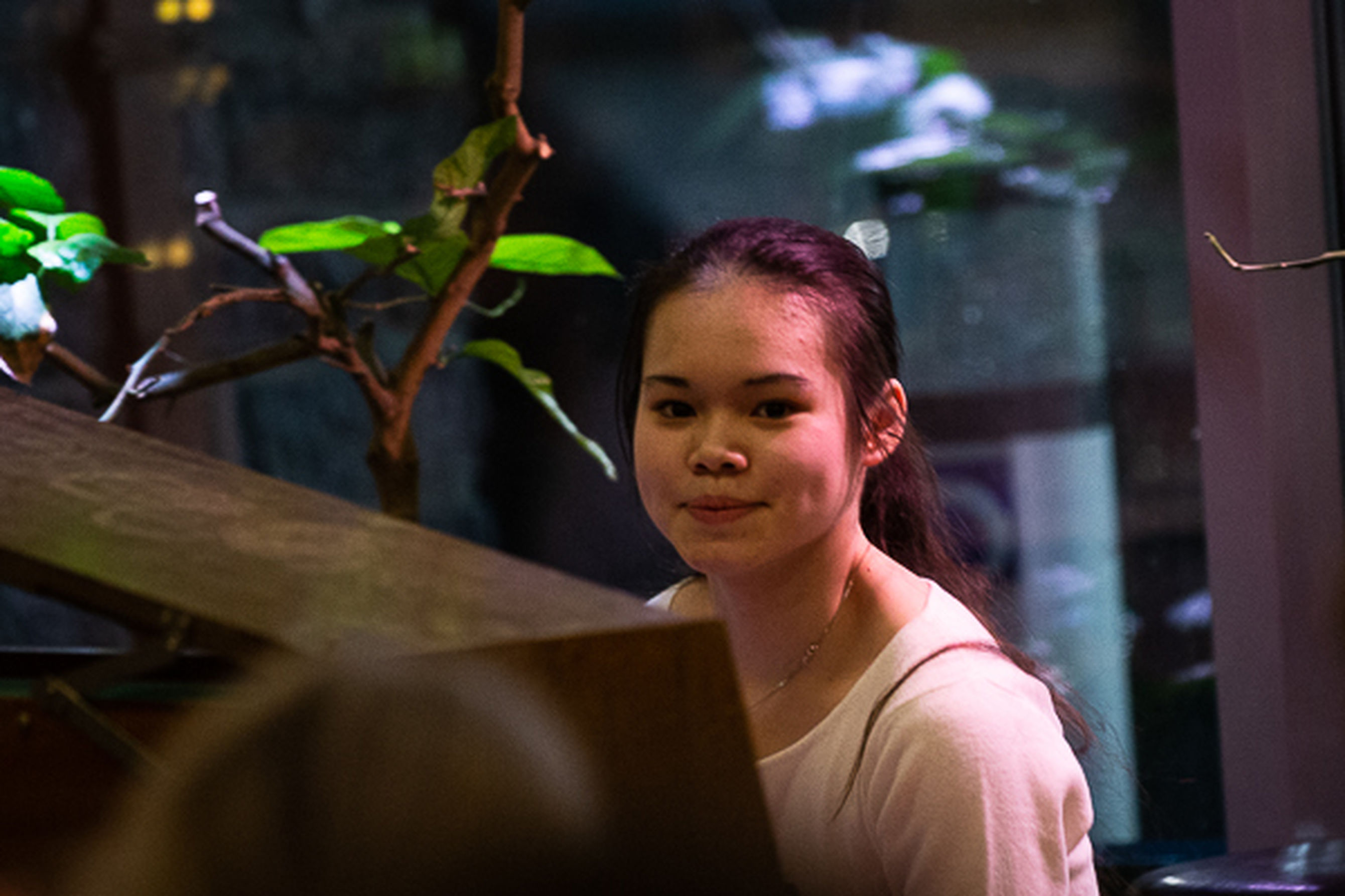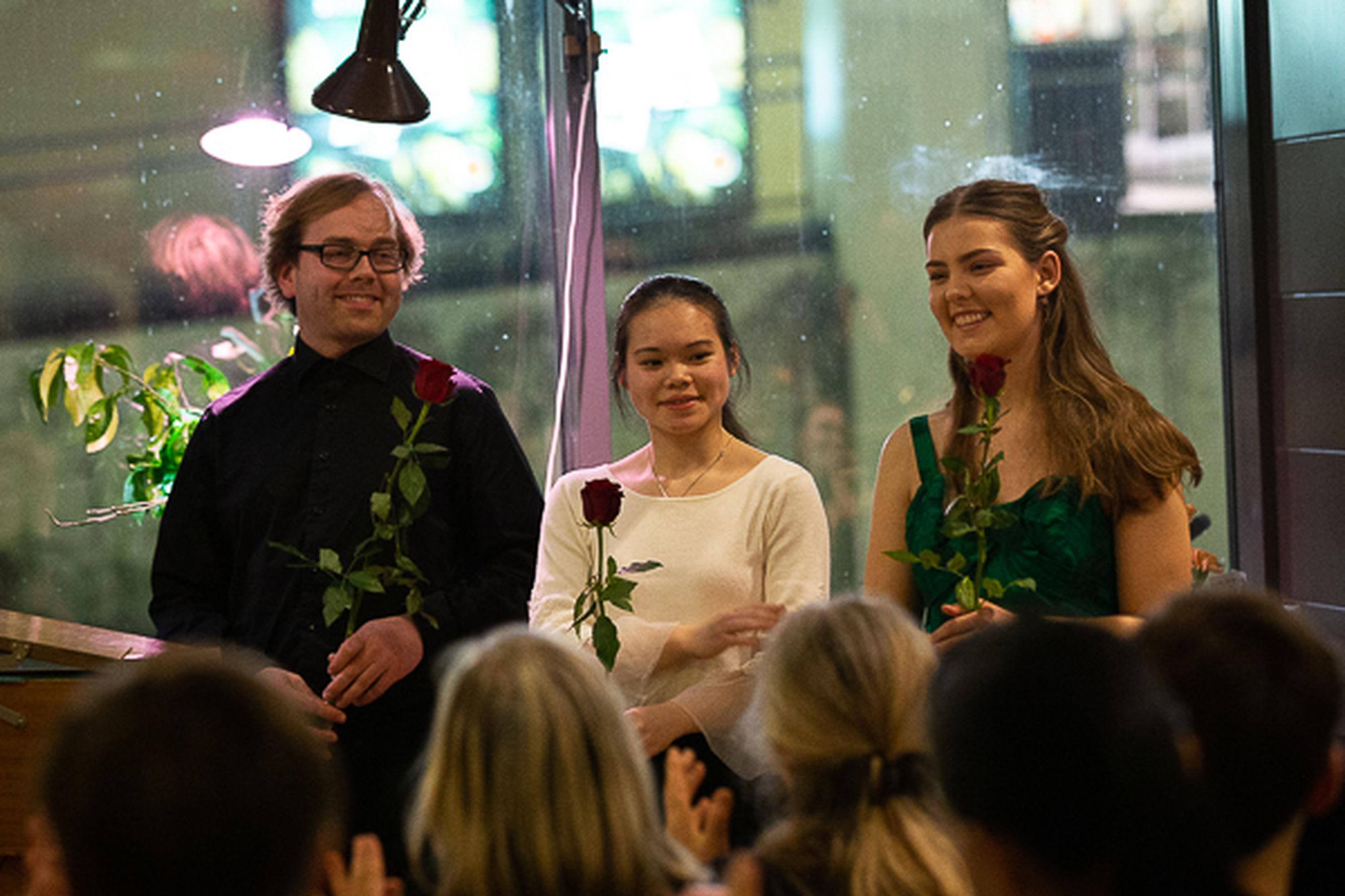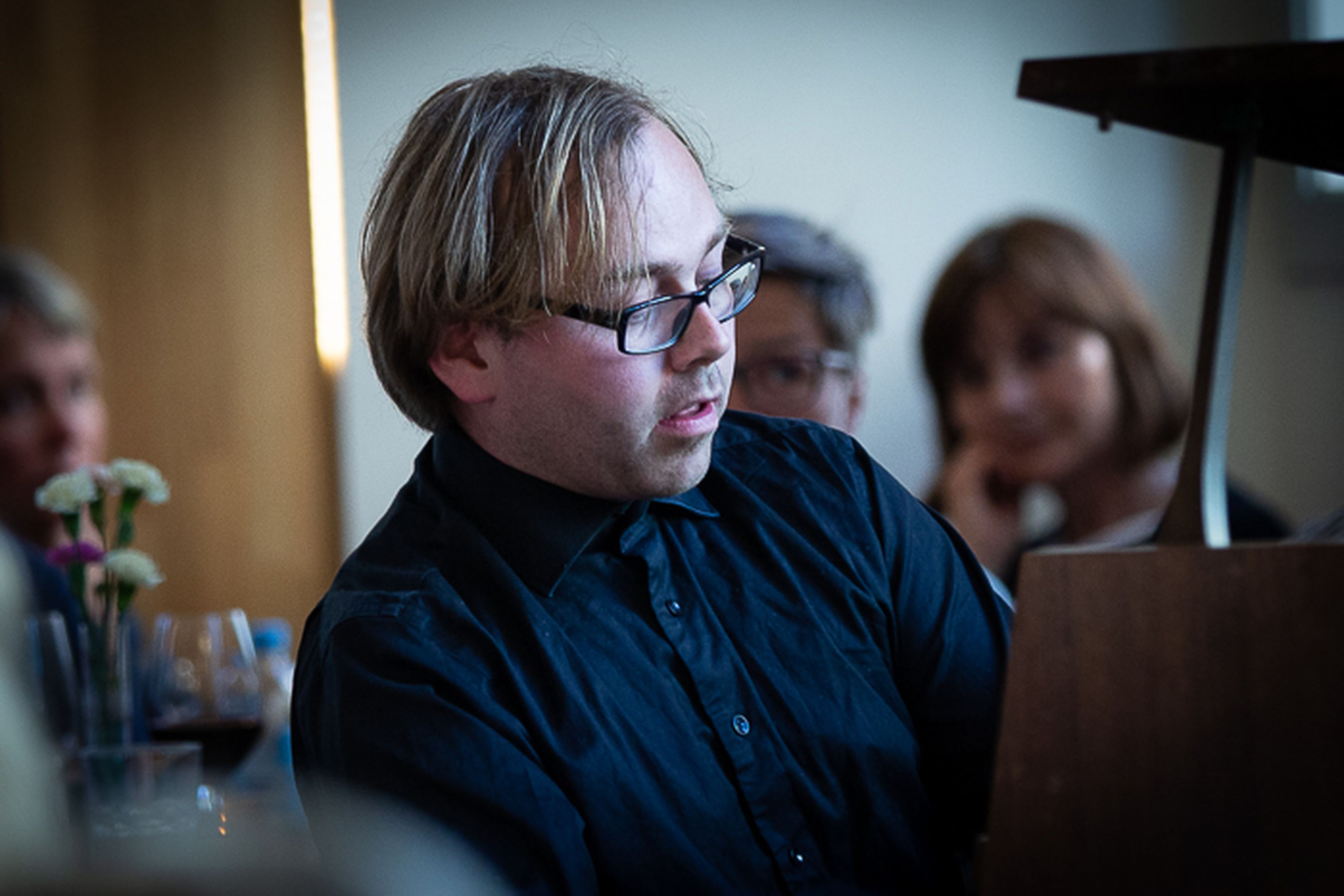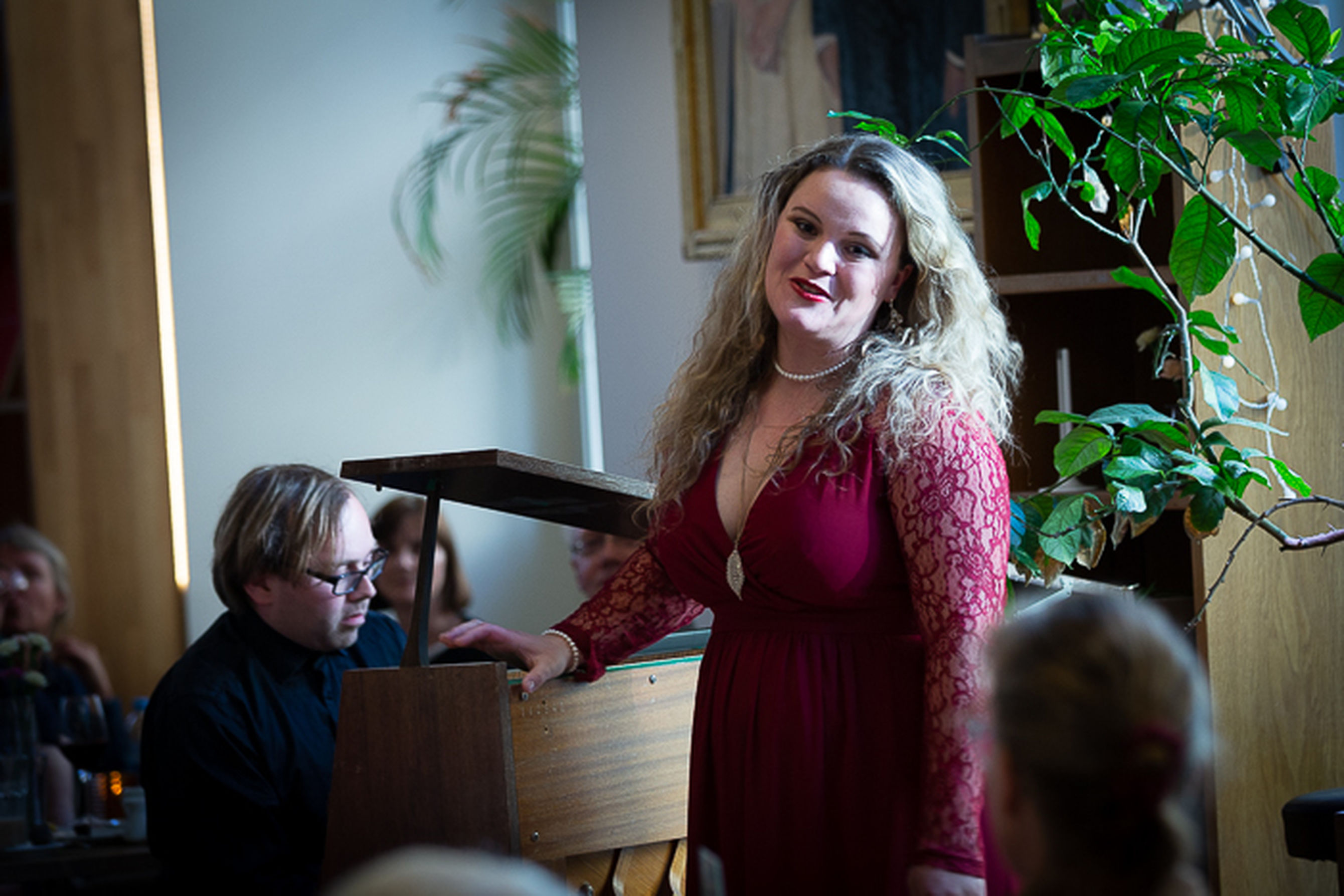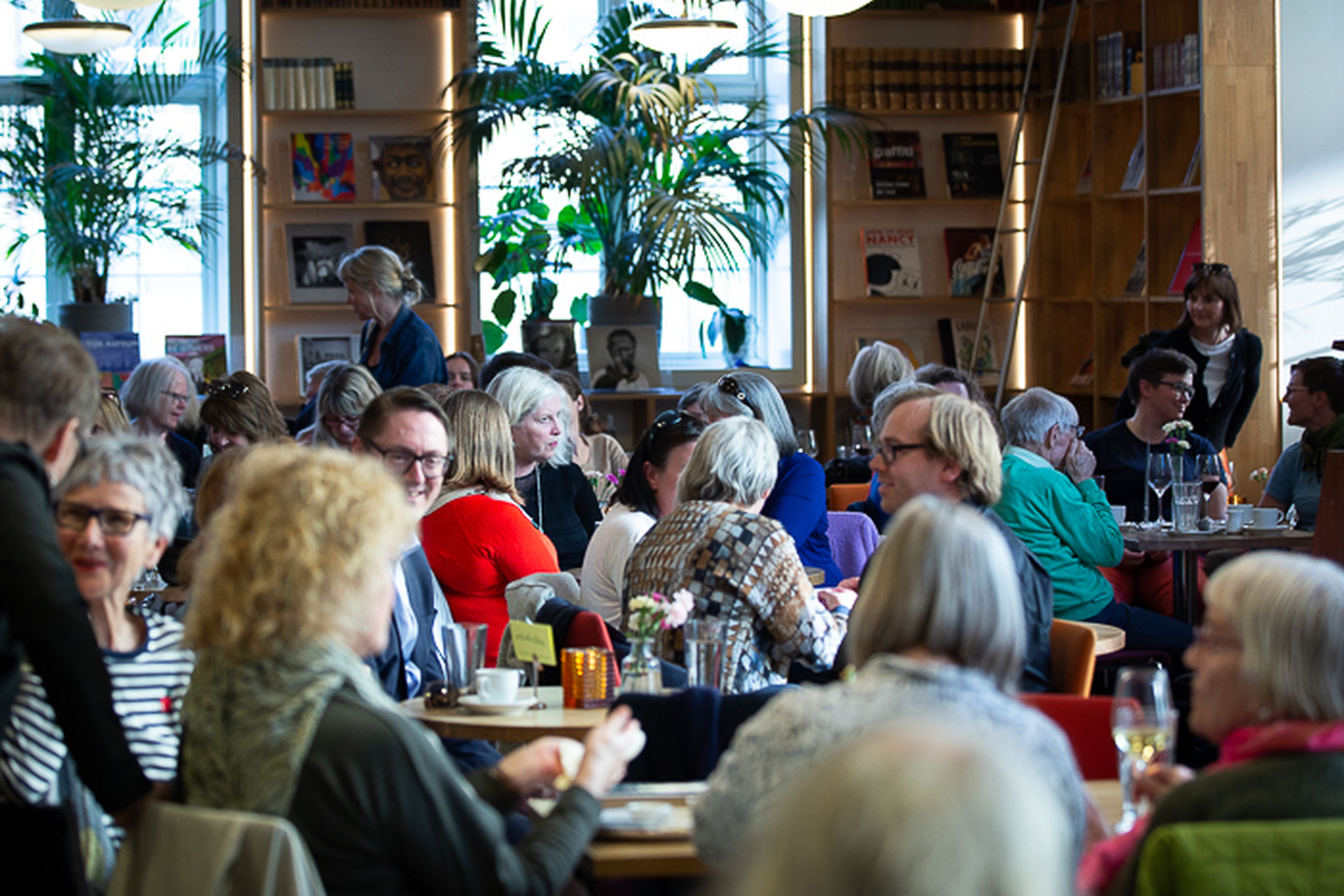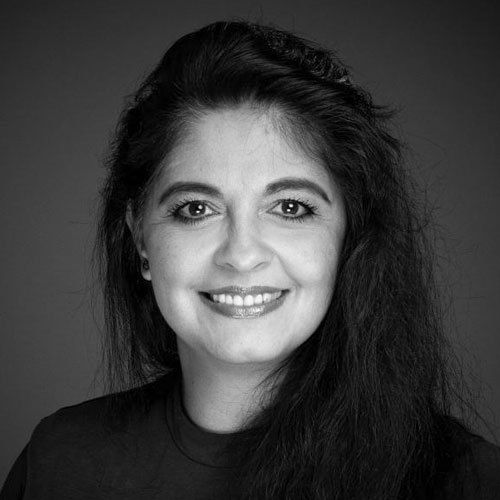 Daniela Iancu Johannessen
Mezzo soprano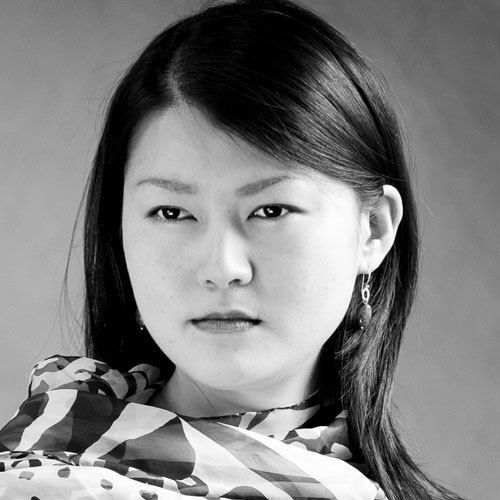 Mai Goto
Piano
21/01
Tuesday
19.00
---
Amalies Hage
Free entrance
Free entrance
18/02
Tuesday
19.00
---
Amalies Hage
Free entrance
Free entrance
21/04
Tuesday
19.00
---
Online
Free entrance
Free entrance