Playing period
05. October 2019
Place
Den Nationale Scene
Saturday 5th October we can look forward to musical favourites and surprises when welcoming the famous British actor and singer Janie Dee, directly from London's West End!
Bergen National Opera is proud to present a very special 'Cabaret Concert' with the multi award winning actress, Janie Dee. Direct from a sell out run of performances at London's National Theatre, Janie will bring her lifetime of experience on stage and screen to the beautiful surroundings of DNS here in Bergen - her first ever appearance in Norway.
Janie is an actor, singer and dancer who has won 2 Olivier awards, many 'best actress' awards in both London and New York and is equally at home on stage, where she has worked with artists including Angela Lansbury, Stephen Sondheim, Sir Peter Hall, Harold Pinter, Alan Ayckourn, Michael Frayn, Jeremy Irons and many more.
Her film and TV appearances include movies 'Chimerica', 'Dare to be wild' and 'Official Secrets' and she has starred in many TV dramas such as 'House of Cards', 'Midsomer Murders' and 'Celebration', which co-starred actor Colin Firth.
Passionate about ecology and the environment, Janie is the producer the London Climate Change Festival 2020 and in 2003 produced and starred alongside Judi Dench, David Tennant and almost the entire British Acting Establishment in the 'London Concert for Peace' at London's Theatre Royal- campaigning against the Iraq war.
For this special concert here in Bergen Janie will explore this rich and extraordinary career through stories and songs, memories and reminiscences, much laughter and an incredible selection of wonderful music.
Ranging from George Gershwin, Rogers and Hammerstein, Kander and Ebb's 'Cabaret' and Stephen Sondheim, there will also be a few surprises and new songs written specially for Janie by various illustrious colleagues she has encountered through her career.
There may even be some Edvard Grieg! (but not as you know it….)
Described by a leading London critic recently as 'Adorable, absurdly talented and Dee-licious', this show, for one night only, is surely not to be missed!

Janie will be joined at DNS by the brilliant vocal quartet, 'Cantabile', long recognised as one of Britain's greatest vocal groups. They have performed all over the world including a special performance at Buckingham Palace for the Queen!
They will add their inimitable style to the evening and will join forces with Janie at the end of the concert to send everyone out on a high!
- Adorable, absurdly talented and Dee-licious! Musical Theatre Review
- As usual, she was sensational. Musical Theatre Review

- The show's glory is Janie Dee. She plays all the layers simultaneously: incredulous and wistful, chilly and carnal. Is she the best actor in Britain? Could be. Sunday Times Culture
It is a privilege and delight to welcome her to Bergen for an unmissable Saturday night show at DNS.

DIRECTLY FROM LONDON'S WEST END
Concert with Janie Dee
Saturday 5th October
Den Nationale Scene

Duration: Approx. 1 h 50 min, incl. 20 min. break
The concert is part of the Festival of Song, a week with exceptional singing. The festival is a collaboration between Bergen National Opera and Bergen Philharmonic Orchestra.

CANTABILE - The London Quartet
Join us after the concert for a nachspiel in the bar with Cantabile from London!
Cantabile – now known to many as The London Quartet – have long been recognised to be one of Britain's great vocal groups. Founded in Cambridge as a purely a cappella student ensemble, they first came to prominence in the Tim Rice musical Blondel in London's West End. Since then, they have appeared in a huge variety of venues, singing programmes encompassing early polyphony, jazz and contemporary music. They recorded eighteen albums, and have toured extensively, from the United States to South Africa to Southeast Asia and the Far East. They have sung in the most prestigious venues for the most prestigious clientèle, including Buckingham Palace for Her Majesty the Queen.
Cantabile - The London Quartet have recently been on tour with their show Full English Brexit! – a tour which they thought would end in March, then April … but which bizarrely still seems to be going on and on.
This will be the London Quartet's first appearance in Norway, where they will be joined by Edvard Grieg Kor.
Duration: Approx. 45 min
The concerts are presented in collaboration with Den Nationale Scene.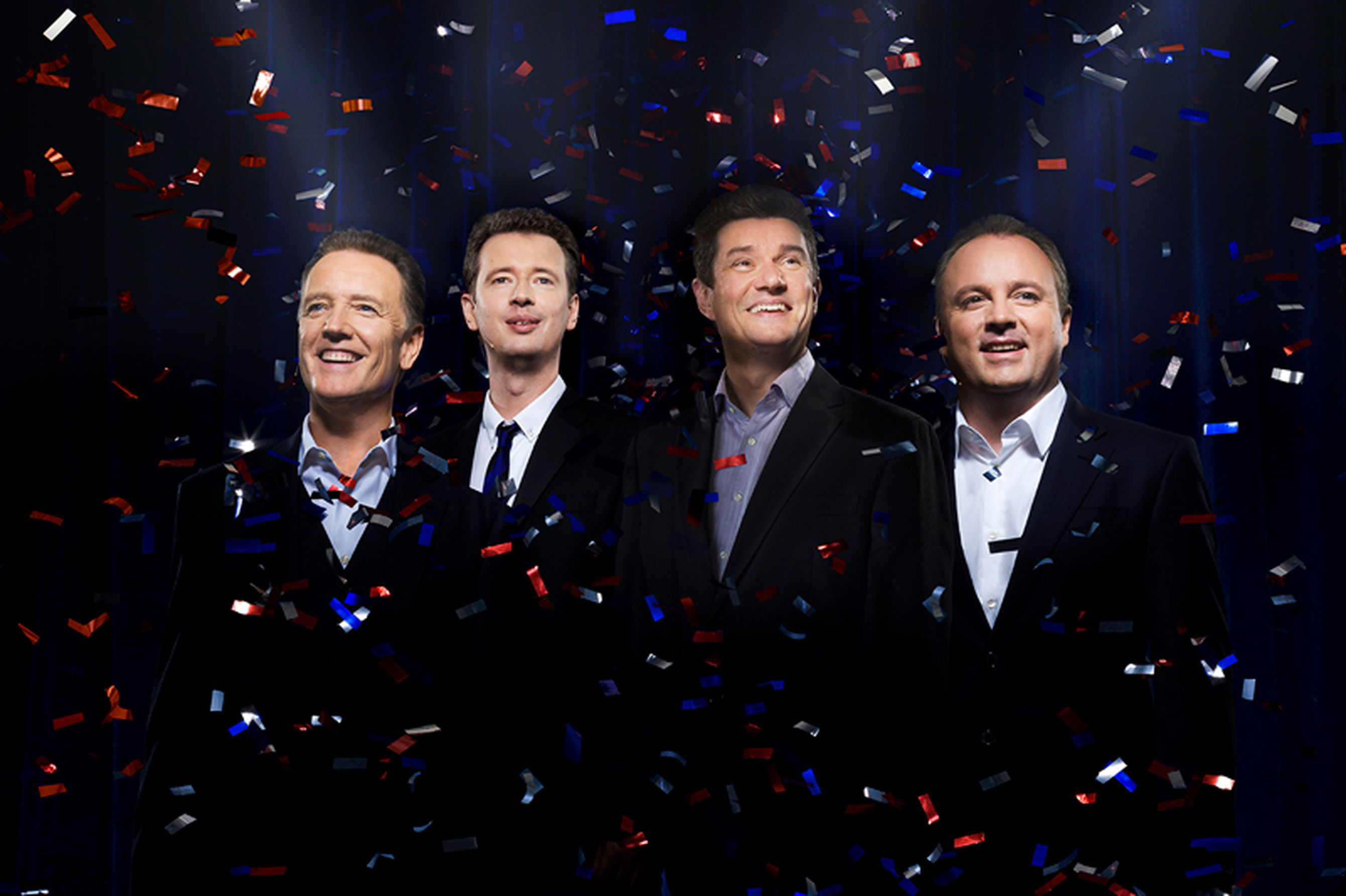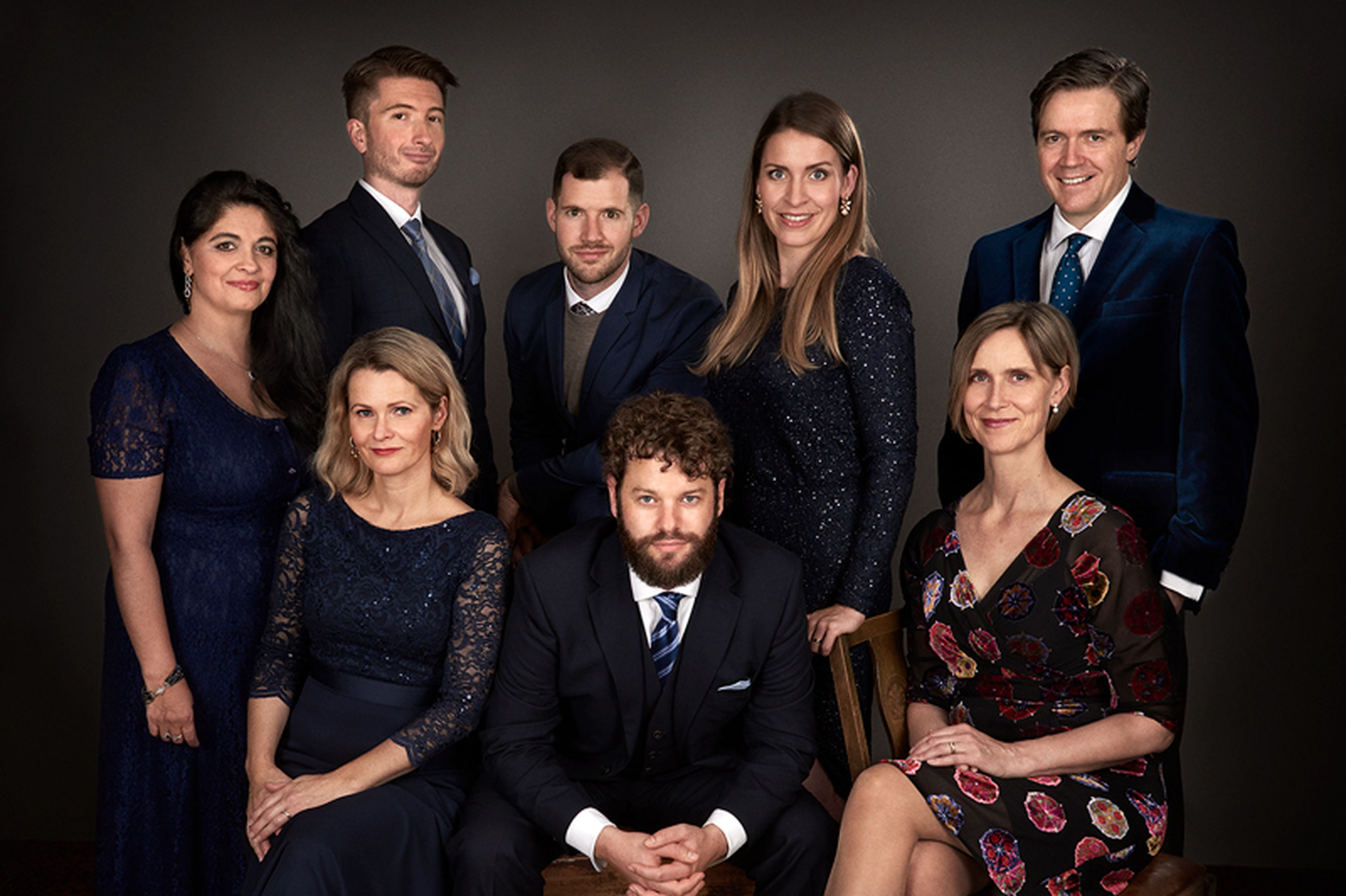 Photo Cantabile: Jonathan Knowles
Photo Edvard Grieg Kor: Studio1 Fotografene

- Cabarets are very much like life, says Janie Dee. You don't know what's going to happen next.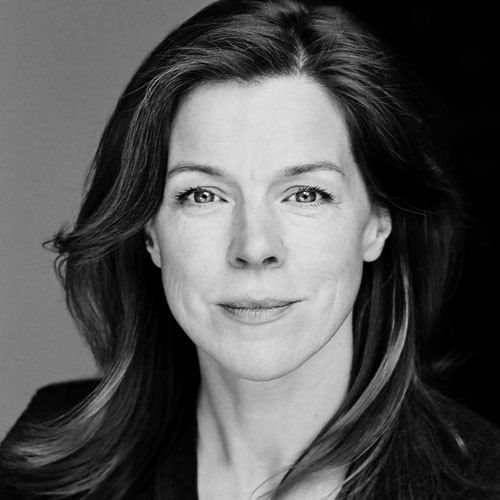 Janie Dee
Singer and actor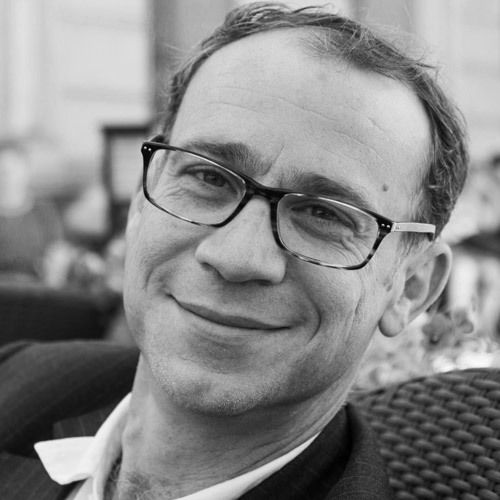 Stephen Higgins
Piano
05/10
Saturday
18.00
---
Den Nationale Scene
Play ended
Play ended