Playing period
05 - 11. November
Playing time
3 h 15 min incl. break
– Simon McBurney's "The Magic Flute" is the best production I've ever witnessed of Mozart's last opera, and the perfect introduction for a 'Magic Flute' virgin. (Wall Street Journal)
THE MAGIC FLUTE IS NOW SOLD OUT
Autumn 2022 we proudly present Mozart's Magic Flute, with soprano Mari Eriksmoen as Pamina.

The rising opera star Linard Vrielink makes his role debut as prince Tamino here in Bergen, and the coloratura soprano Rainelle Krause is ready for the furious fight against Wagner-bass Stephen Milling as Sarastro. Thomas Oliemans has played Papageno several times in this highly acclaimed production signed stage director Simon McBurney. And for the first time Oliemans meets Norwegian soprano Renate Ekerhovd as his beloved Papagena.
–With his fine sense of physical comedy and communicative singing style, the baritone Thomas Oliemans was a fine Papageno and the well-deserved audience darling of the show. (New York Times)
The Magic Flute (Die Zauberflöte)

Opera in two acts
Wolfgang Amadeus Mozart / Music
Emanuel Schikaneder / Libretto
CREATIVE TEAM
Eivind Gullberg Jensen / Conductor
Gunvald Ottesen / Assistant conductor
Simon McBurney / Stage director
Rachael Hewer / Revival director
Ann-Terese Aasen / Assistant director
Michael Levine / Set designer
Nicky Gillibrand / Costume designer
Jean Kalman / Lighting designer
Finn Ross / Video designer
Gareth Fry / Sound designer
Josie Daxter / Movement director
Håkon Matti Skrede / Chorus master
SOLOISTS
Linard Vrielink / Tamino
Mari Eriksmoen / Pamina
Stephen Milling / Sarastro
Rainelle Krause / Queen of the Night
Ann-Helen Moen / 1st Lady
Rosanne van Sandwijk / 2nd Lady
Astrid Nordstad / 3rd Lady
Thomas Oliemans / Papageno
Renate Ekerhovd / Papagena
Mark Omvlee / Monostatos
Håvard Stensvold / Speaker
Ludvig Lindström / 1st Priest
Eirik Grøtvedt / 2nd Priest
Eirik Grøtvedt / 1st Soldier
Ludvig Lindström / 2nd Soldier
EDVARD GRIEG BOY'S CHOIR
Olav Frøyen Sandvik / 1st child-spirit
Benjamin Winter / 2nd child-spirit
Markus Sollesnes / 3rd child-spirit
Seraphina Schweiger / Live Video Artist
Ruth Sullivan / Live Sound Artist
ACTORS
Gabriella Schmidt, Nina Bowers, Lia Schädler, Meghan Treadway, Shanice Sewell, Elsa May Averill, Robin Khor Yong Kuan, Jorge Arbert, Thomas Lacroix, Matthew Coulton and Maxime Nourissat
Bergen Philharmonic Orchestra
Edvard Grieg Kor, singers from Bergen Philharmonic Chorus and The Grieg Academy

Sung in German, surtitled in Norwegian
Duration approx. 3 hours and 15 minutes, including 30 minutes intermission
Performances November 5, 7, 9 and 11 in Grieghallen in Bergen
Introduction by Gunnar Danbolt (in Norwegian) one hour before each performance in the foyer in Grieghallen
Pre-order food and drink at Grieghallen.no - FOLLOW THIS LINK
A co-production between Dutch National Opera, Amsterdam; English National Opera, London; and Festival d'Aix-en-Provence.
Presented by Bergen National Opera, Musikkselskapet Harmonien and Edvard Grieg Kor.
Photos by Michel Schnater, minus picture no. 1, by Pascal Victor: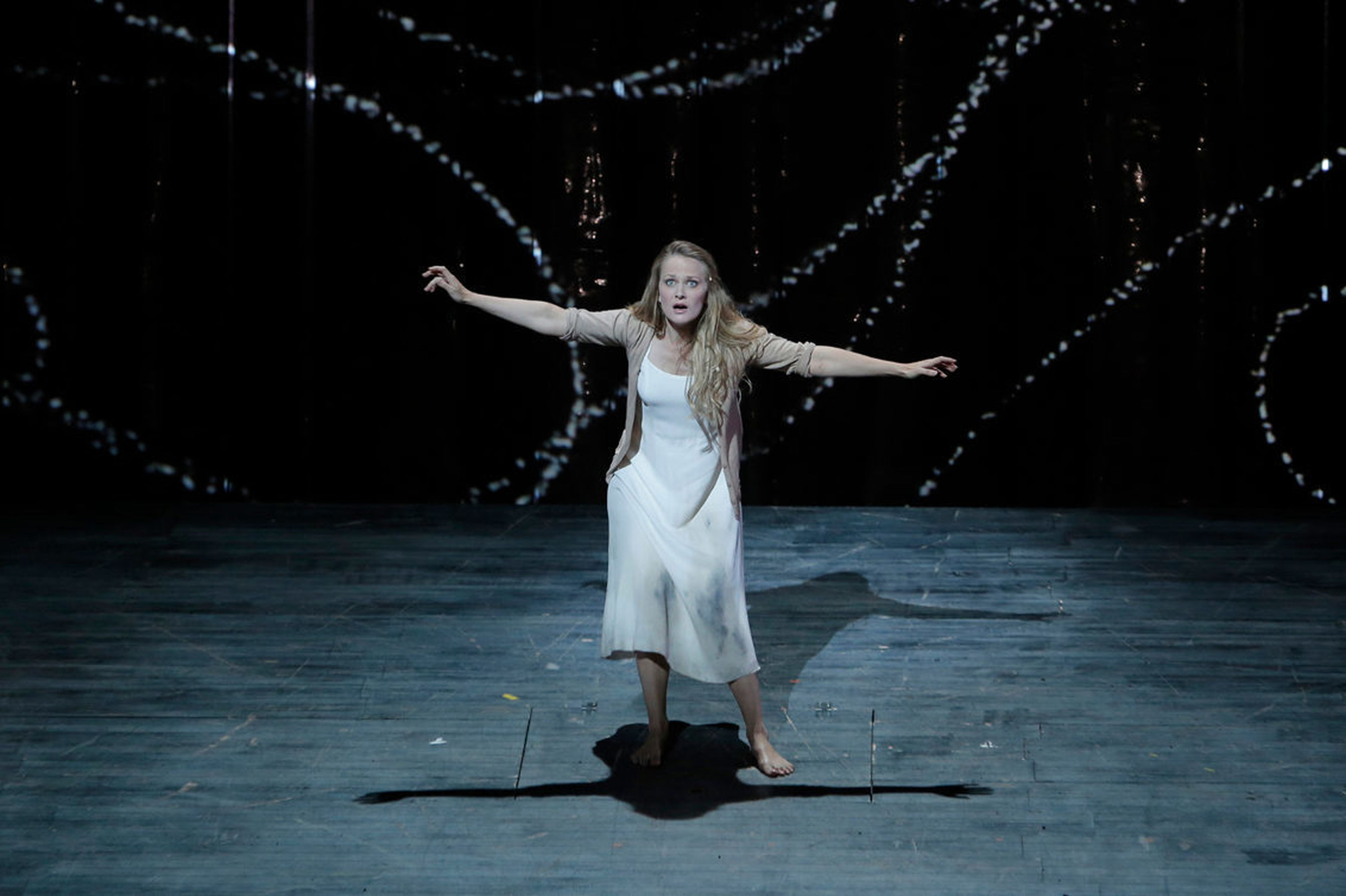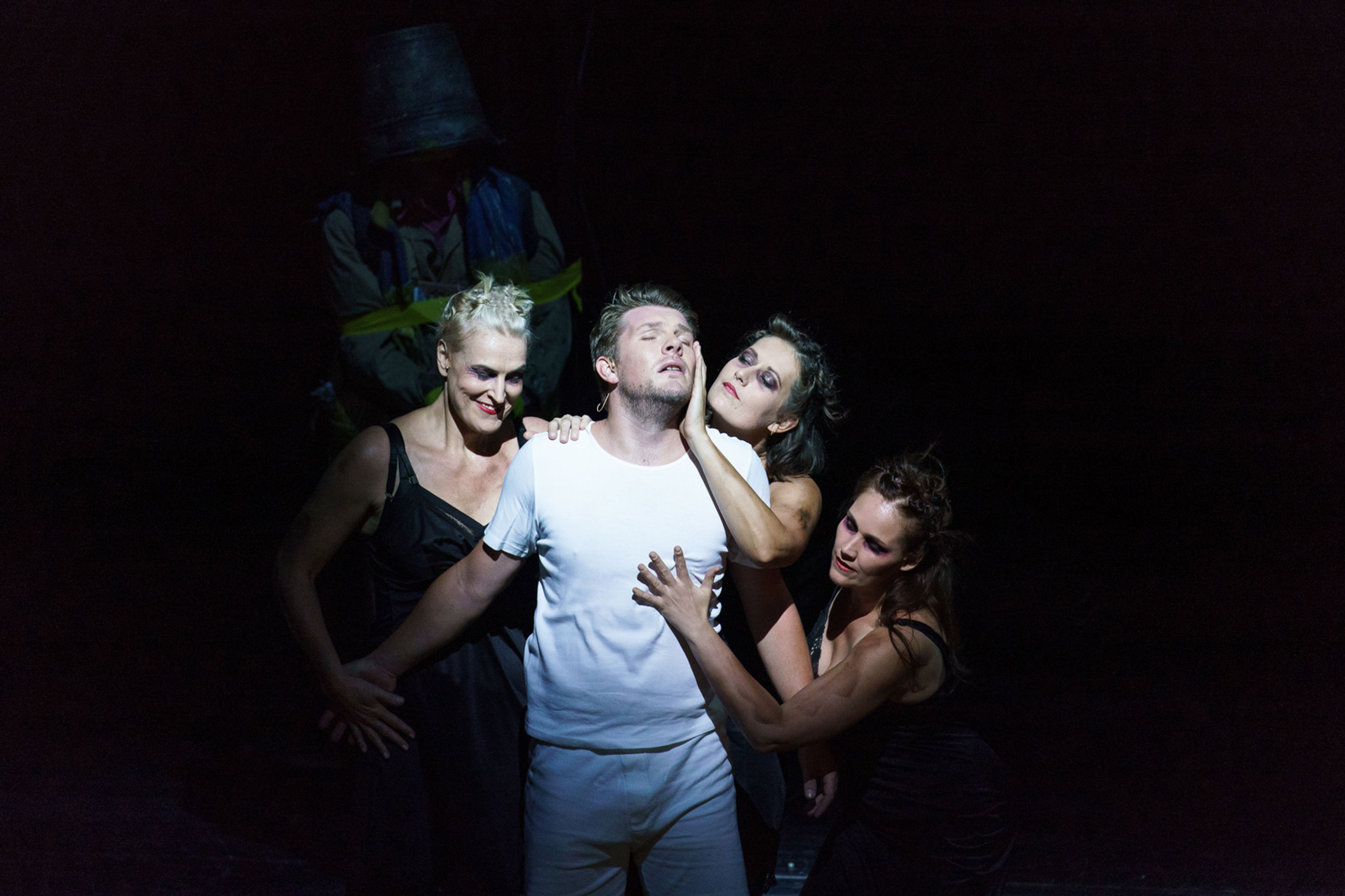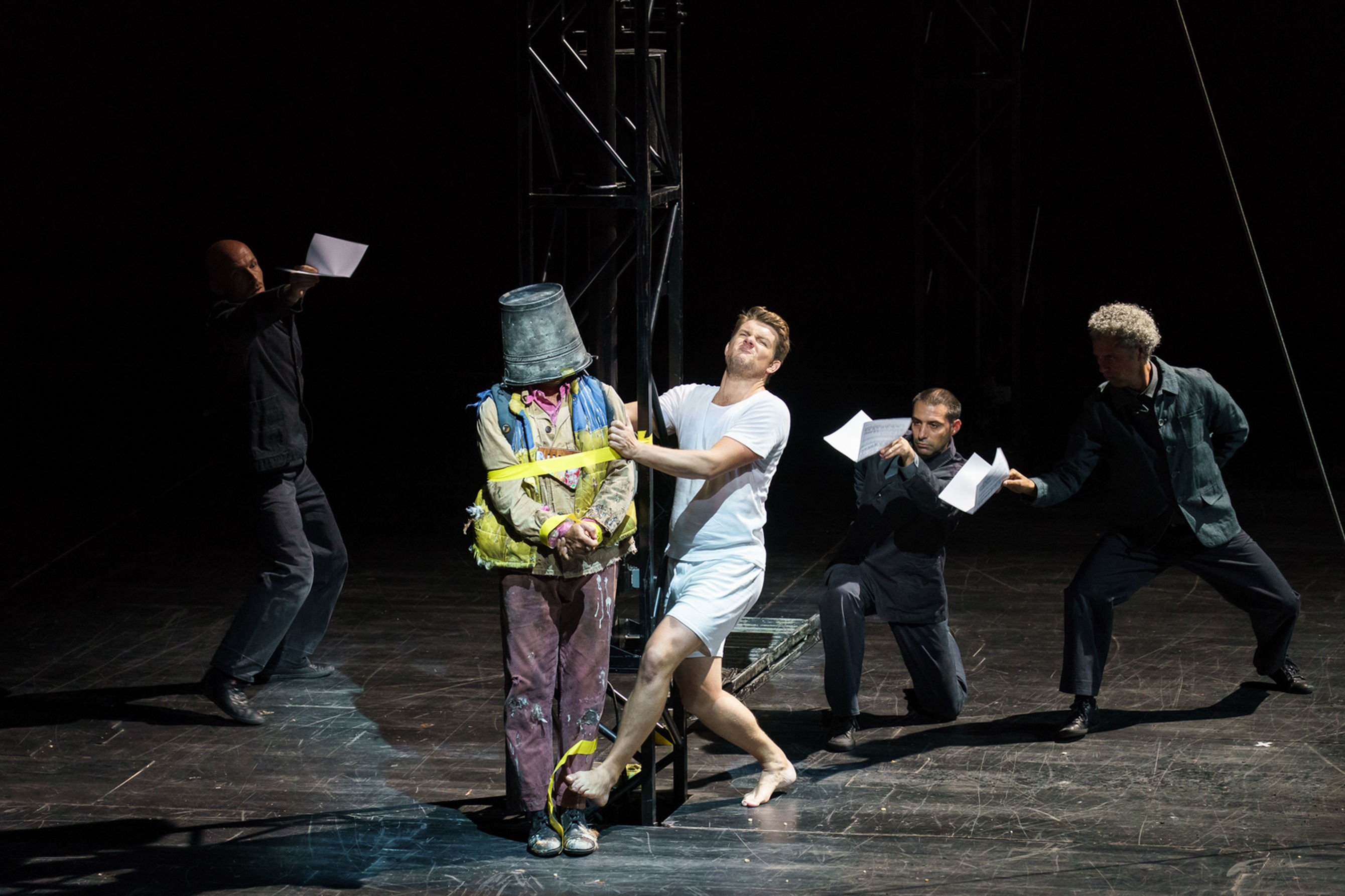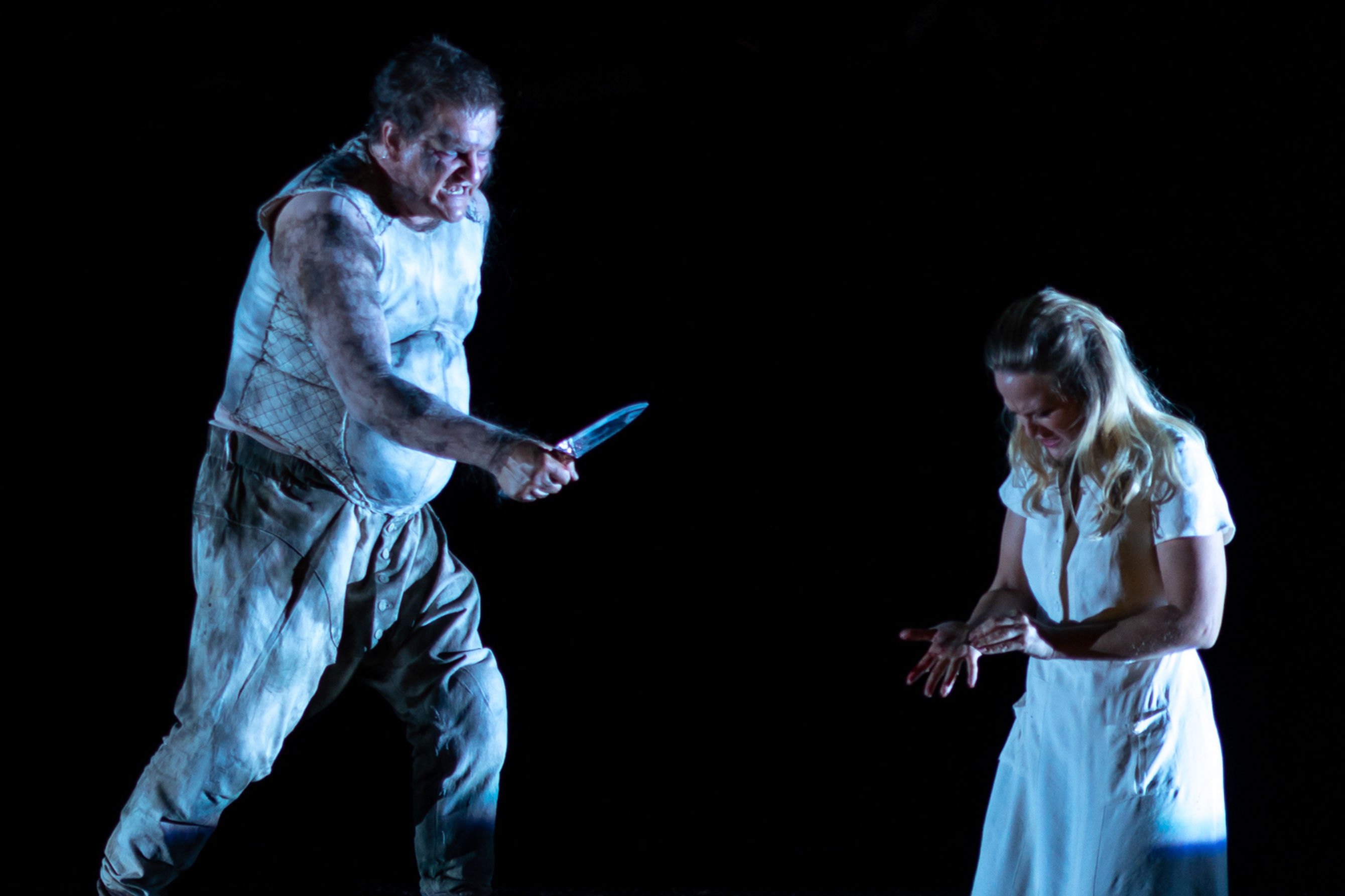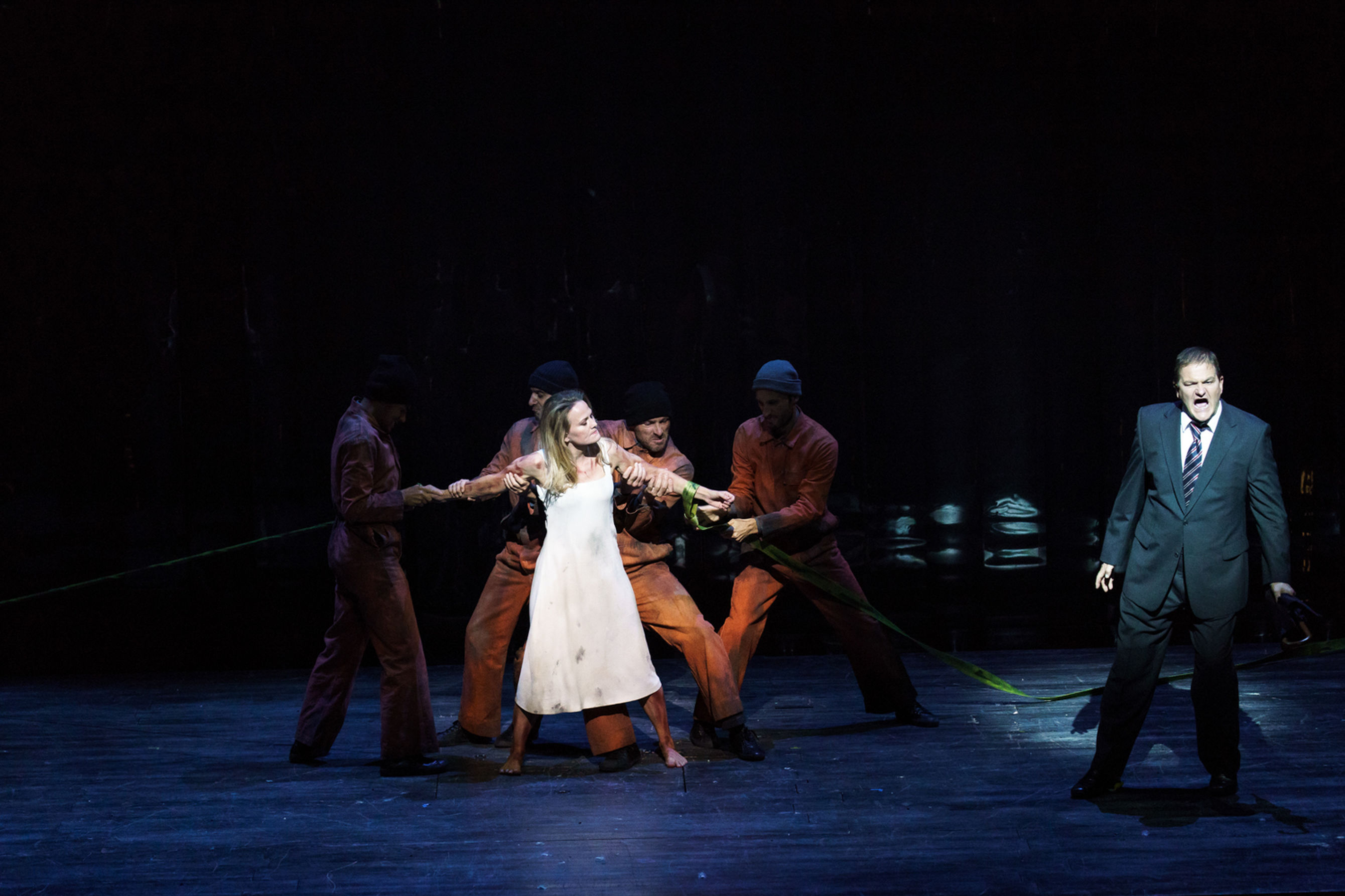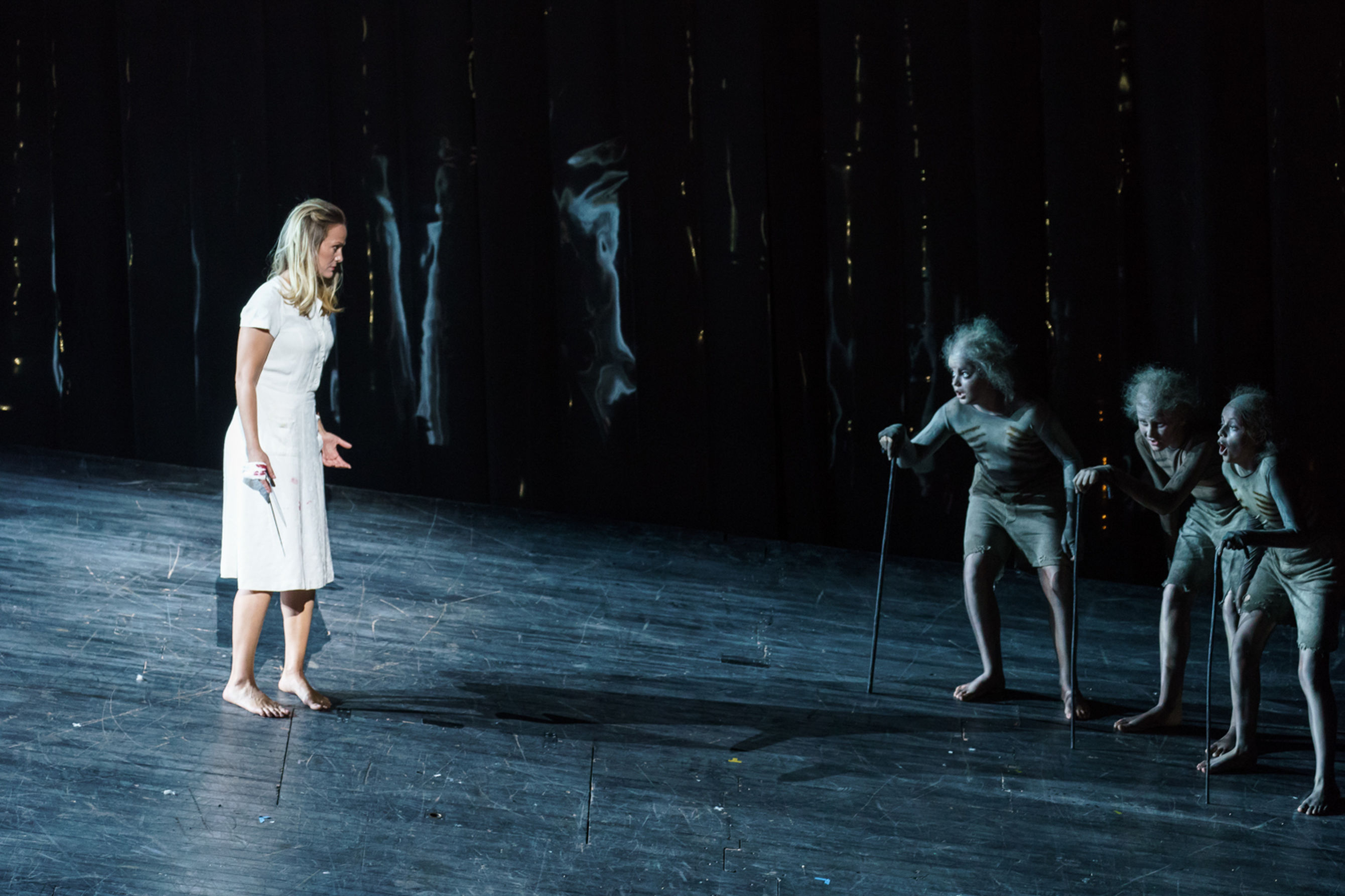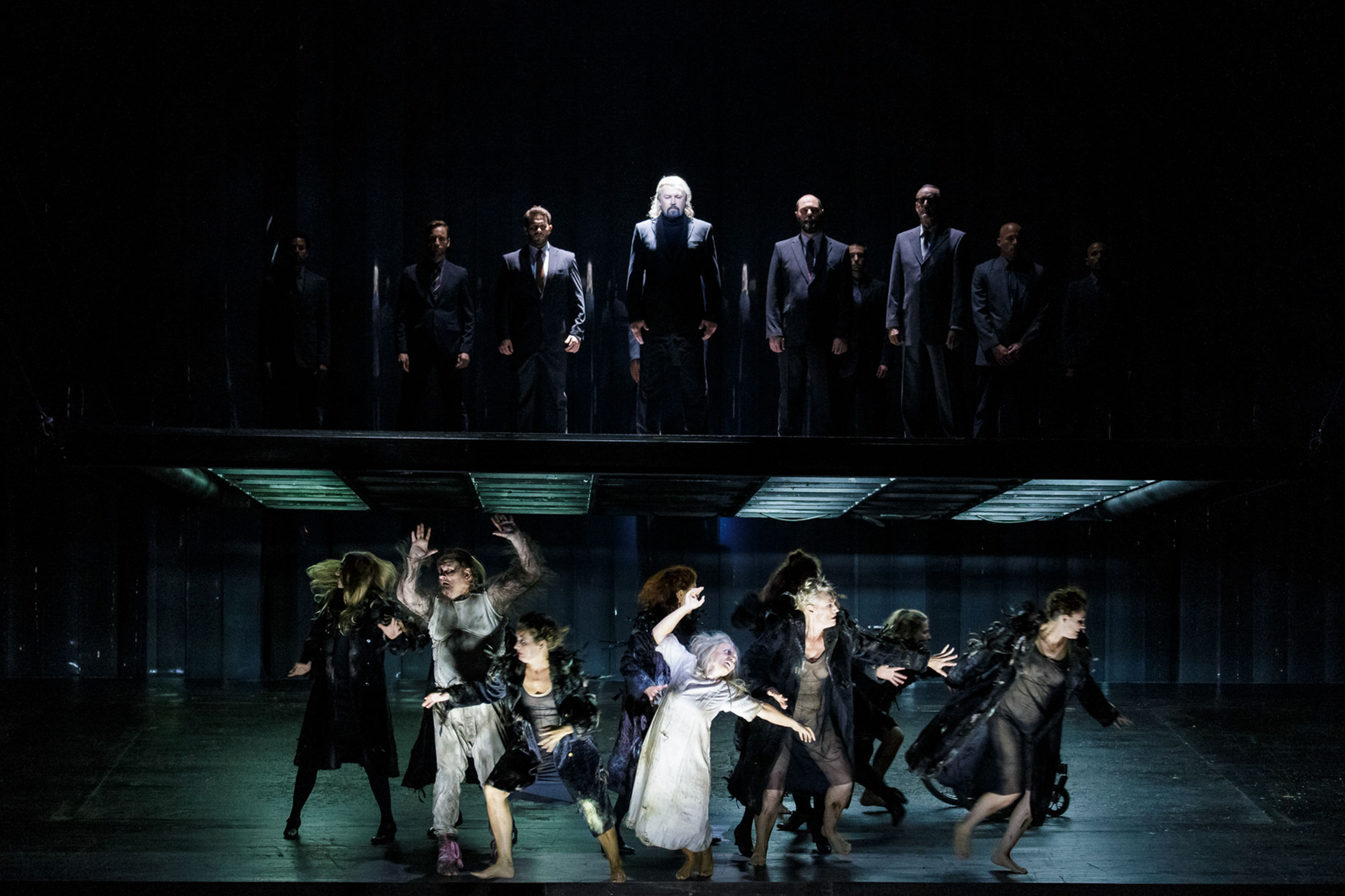 Magical instruments, romantic couples and a fight between light and darkness: Here's a summary of Mozart's enchanting opera, which premieres in Bergen autumn 2022.
05/11
Saturday
18.00
---
Grieghallen // SOLD OUT
Play ended
Play ended
07/11
Monday
19.00
---
Grieghallen // SOLD OUT
Play ended
Play ended
09/11
Wednesday
19.00
---
Grieghallen // SOLD OUT
Play ended
Play ended
11/11
Friday
19.00
---
Grieghallen // SOLD OUT
Play ended
Play ended