SOLD OUT // OPERA AT THE LIBRARY
SOLD OUT // OPERA AT THE LIBRARY
Playing period
24. April 2021
Place
Bergen Offentlige Bibliotek
Mezzo-soprano Eva B. Landro presents her favourite songs in an exclusive concert at the Bergen Library on Saturday 24th of April. With Ellena Hale on piano and three guests.
The mezzo-soprano Eva B. Landro grew up in the south of Norway, Oslo and Nairobi. She's recently moved to Bergen after joining the professional choir Edvard Grieg Kor last year.

Eva will open our season of concerts at the library, and has selected some of her musical favourites which also show her wide range as a singer: the journey takes us to Italy with songs by Monteverdi, back to Norway with highlights from Grieg and Garborg's well-known song cycle Haugtussa, before turning to cabaret from American composer William Bolcolm. Eva has also invited three guests to join her: Paul Robinson (tenor) and David Hansford (bass) are her colleagues at Edvard Grieg Kor along with the young tenor Stian Økland from Bergen.
The concert takes place in the Music Department on the 2nd floor of the library, and not in the café Amalies Hage as per previous years. The date is Saturday (not Sunday) the 24th of April 1400/2 PM.
Please read and follow the information from the Norwegian authorities (see updates here at the English version of regjeringen.no). People who are not living in the municipality of Bergen (Bergen kommune) are please asked not to visit concerts in Bergen (link to updates in English from Bergen kommune).

Venue:
Bergen Offentlige Bibliotek (Bergen Public Library)
Strømgaten 6, Bergen
PROGRAMME
Edvard Grieg (1843 – 1907)
from Haugtussa (The Mountain Maid), Op. 67:
I blåbærli (Blueberry Slope)
Elsk (Love)
Ved Gjætlebekken (At the Brook)
Lyrics: Arne Garborg
from Lyriske stykker (Lyric Pieces), Op. 68:
Bådnlåt (At the Cradle)
Claudio Monteverdi (1657 – 1643)
from Madrigali guerrieri e amorosi
(Madrigals of War and Love):

Lamento della Ninfa (The Nymph's Lament)
Lyrics: Ottavio Rinuccini

Henry Purcell (1659 – 1695)
from the opera Dido and Aeneas:

When I am laid in earth (Dido's Lament)
Libretto: Nahum Tate
Claudio Monteverdi
from Madrigali guerrieri e amorosi:
De l'usate mie corde al suon potrai
(You can use the sound of my strings)
Lyrics: anon.

Samuel Barber (1910 – 1981)
from Hermit Songs, Op. 29:
The Monk and His Cat
(translated by W. H. Auden)
The Heavenly Banquet
(translated by Seán Ó Faoláin)
Promiscuity
(translated by Kenneth H. Jackson)
William Bolcom (f. 1938)
from Cabaret Songs, Vol. 1:
George
Amor
Lyrics: Arnold Weinstein
ARTISTS
Eva B. Landro, mezzo-soprano
Paul Robinson, tenor
Stian Økland, tenor
David Hansford, bass
Ellena Hale, piano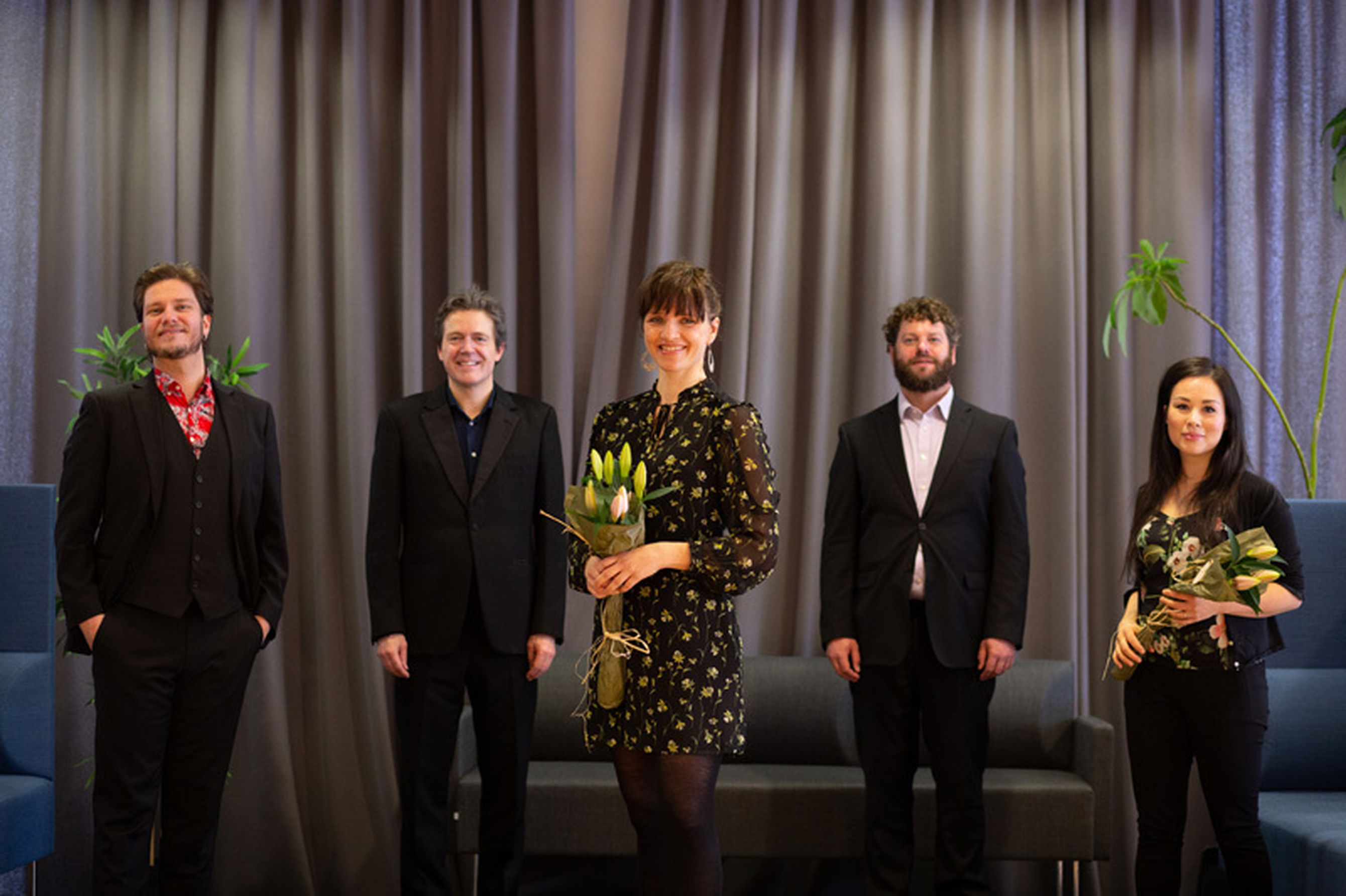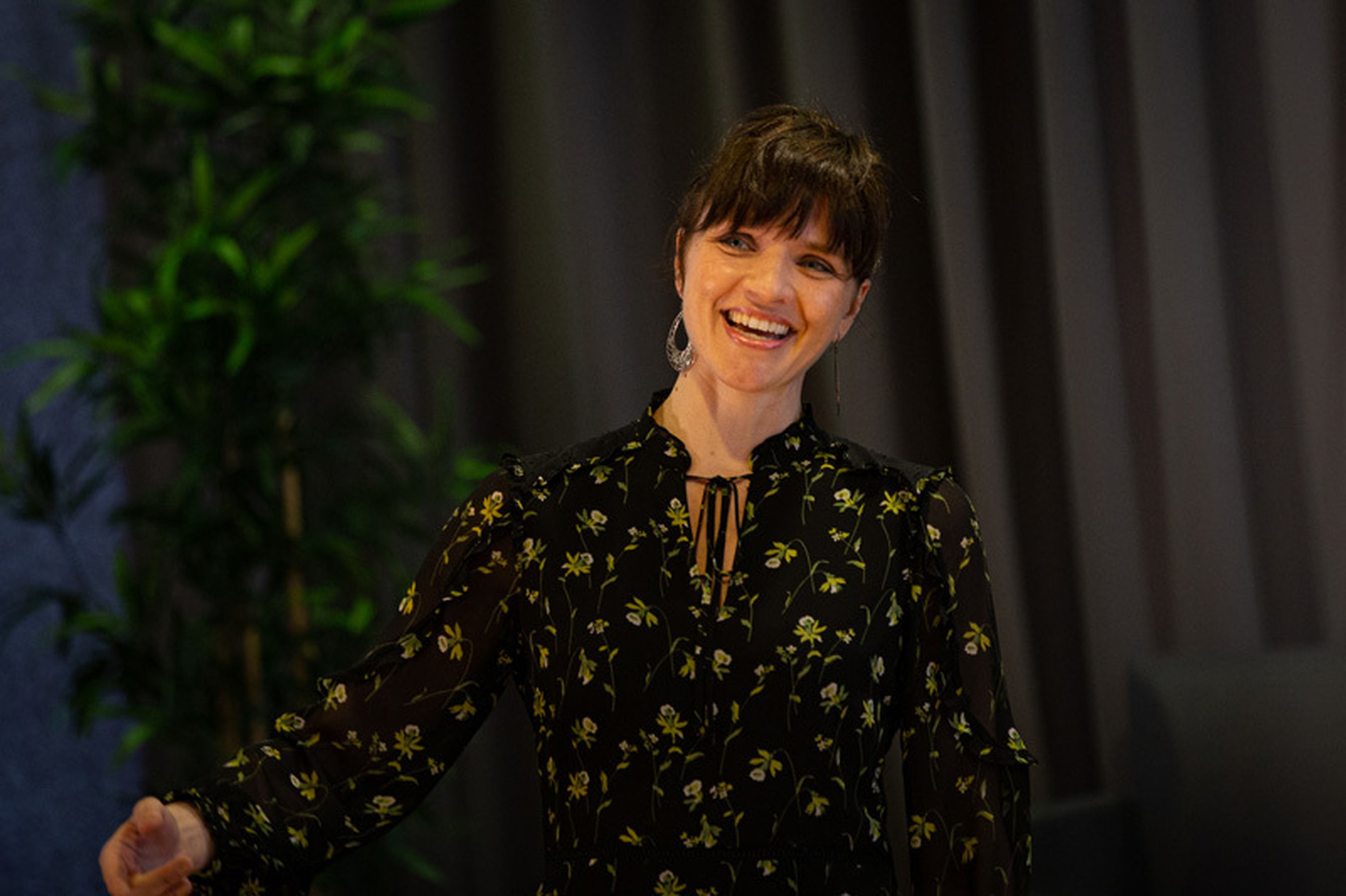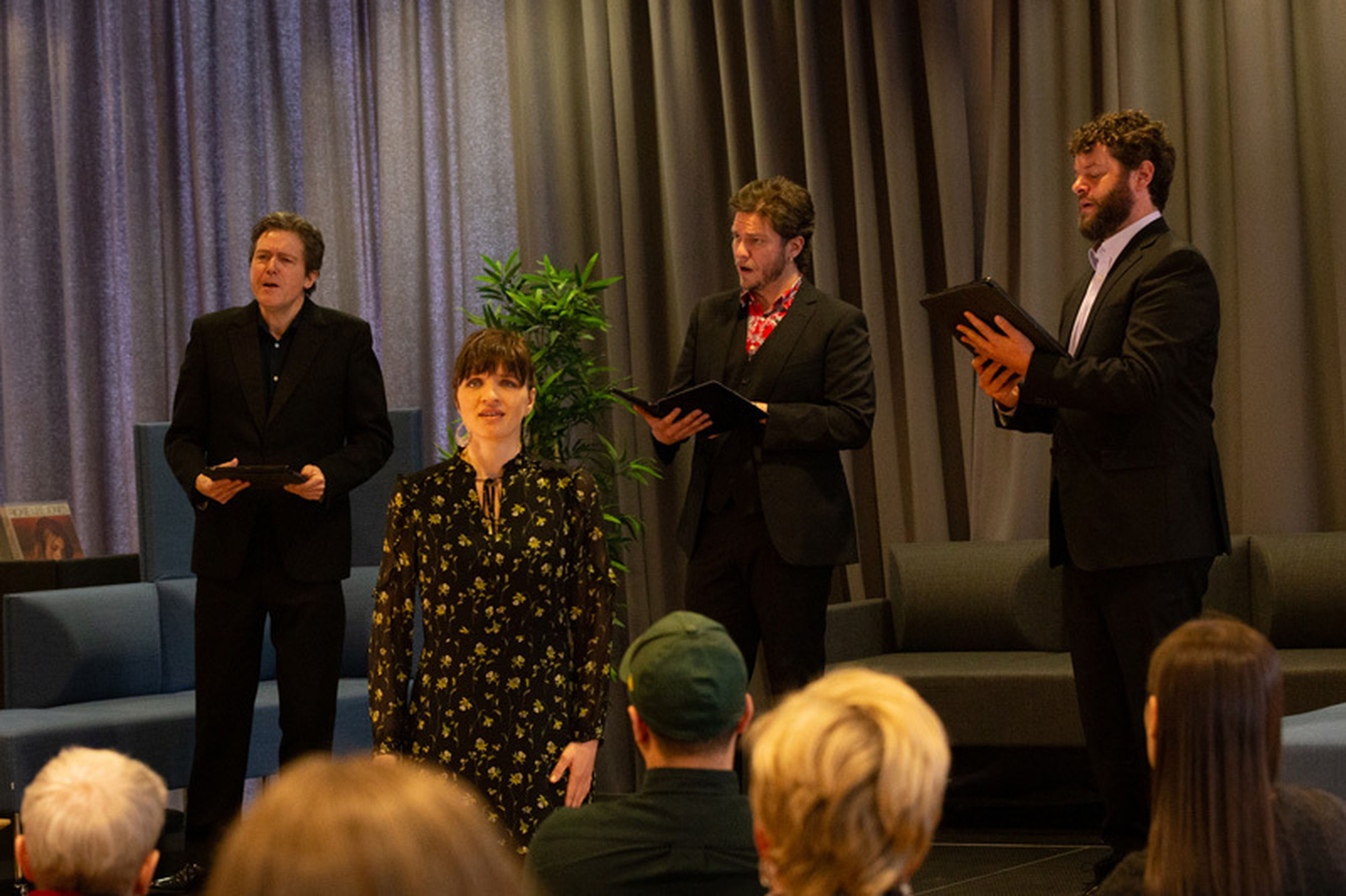 24/04
Saturday
14.00
---
Bergen Offentlige Bibliotek
Play ended
Play ended