This Evening's Performance Has Not Been Cancelled
This Evening's Performance Has Not Been Cancelled
Playing period
31. May - 12. June
Did you think streaming was a new phenomenon? Discover the 1881 Theatrophone in 2020 format!
When the Theatrophone emerged in the late 1800s, this new and fashionable way of listening to opera soon gained avid supporters. Music loving Victorians, King Luis I of Portugal and the famous French writer Marcel Prost would all listen remotely to live performances at the Paris Opera via the Theatrophone. Now, you too can connect to operas all over Europe, when Bergen National Opera invites you to reach for your phone and dial in to the audio art project THIS EVENING'S PERFORMANCE HAS NOT BEEN CANCELLED.
The 2020 update includes more than a wireless connection. As you dial in you meet real people on the other end: a singer, director, costume designer, make-up person, etc – all closely related to an opera which has been cancelled due to Covid-19. You may also choose to listen to an aria, link to the special website, or hop between opera houses.
THE PHONE NUMBER YOU CALL FROM NORWAY IS 56 99 99 58
If you're calling from abroad you'll find the full list of numbers at the bottom of this page.
HOW DOES IT WORK
There are many different languages to choose from, but English is available from all our partners. If you call our Norwegian number, you will hear the choices in Norwegian and English. If you call Spain you will have a choice between Spanish and English, and so on. Wherever you want to call, you start by dialing the number that is local to you, you can still choose to be transferred to another country. Local costs apply.
The event promises both unexpected conversations and exciting meetings about opera.
PARTNERS AND OPERA PERFORMANCES
Bergen National Opera, Norway / La clemenza di Tito by Mozart
Garsington Opera, UK / The Marriage of Figaro by Mozart
The Airport Society, Belgium / Symphony of expectation by Schönberg and Berio
Muziektheater Transparant, Belgium / Usher by Debussy & Van Parys
Teatro Real Madrid, Spain / Achille in Sciro by Corselli
Dutch National Opera, The Netherlands / Rusalka by Dvořák
Grand Théâtre de Genève, Switzerland / Voyage vers l'espoir by Jost
Wuppertaler Bühnen, Germany / La Boheme by Puccini
Staatsoper Hannover, Germany / The murder of Halit Yozgat by Frost
The operas Rusalka and The murder of Halit are presented by the Holland Festival, in collaboration with the Dutch National Opera (De Nationale Opera) and Staatsoper Hannover respectively.
WHEN CAN YOU CALL?
Sunday 31st May and Tuesday 2nd June during the Bergen International Festival
Friday 12th June during the Holland Festival in Amsterdam
All three evenings at 7:30PM to 9:30PM CEST (which is the same as Norwegian Time), this means at 6:30PM to 8:30PM BST (British Summer Time).
THE PHONE NUMBER YOU CALL FROM NORWAY IS 56 99 99 58
ARE YOU CALLING FROM ABROAD?
Here is the full list of phone numbers per country:
Norway: +47 56 99 99 58
The Netherlands: +31 (0) 20 -7168 434
United Kingdom: +44 (0) 207 741 0077
Switzerland: +41 (0) 445 800 526
Belgium: +32 (0) 240 19133
Germany: +49 (0) 202 7169 9414
Spain: +34 914 146 601
Sweden: +46 (0) 850 662 774
Finland: + 358 923 195 616
Denmark: +45 787 237 03
Austria: +43 720 022 865
Poland: +48 221 530 708
France: +33 (0) 170 759 181
Ireland: +353 (0) 144 7529
Italy: +39 (0) 236 049 224

A PROJECT BY ZOË IRVINE
The Scottish artist Zoë Irvine primarily works with sound, voice exploration, field recordings and the relationship between sound and image. She is also a sound designer and lecturer in sound for film. Her fascination for telephone-based work has also been explored in the art projects Your Voice is You (2015) and DIAL-A-DIVA (2005).
THIS EVENING'S PERFORMANCE HAS NOT BEEN CANCELLED will take place at the Bergen International Festival 31st May and 2nd June 2020. Our two other projects at the festival, Salome by Strauss - the opening concert, and Future Opera, are both cancelled due to Covid-19. After the festival this performance will be part of the program at Holland Festival in Amsterdam.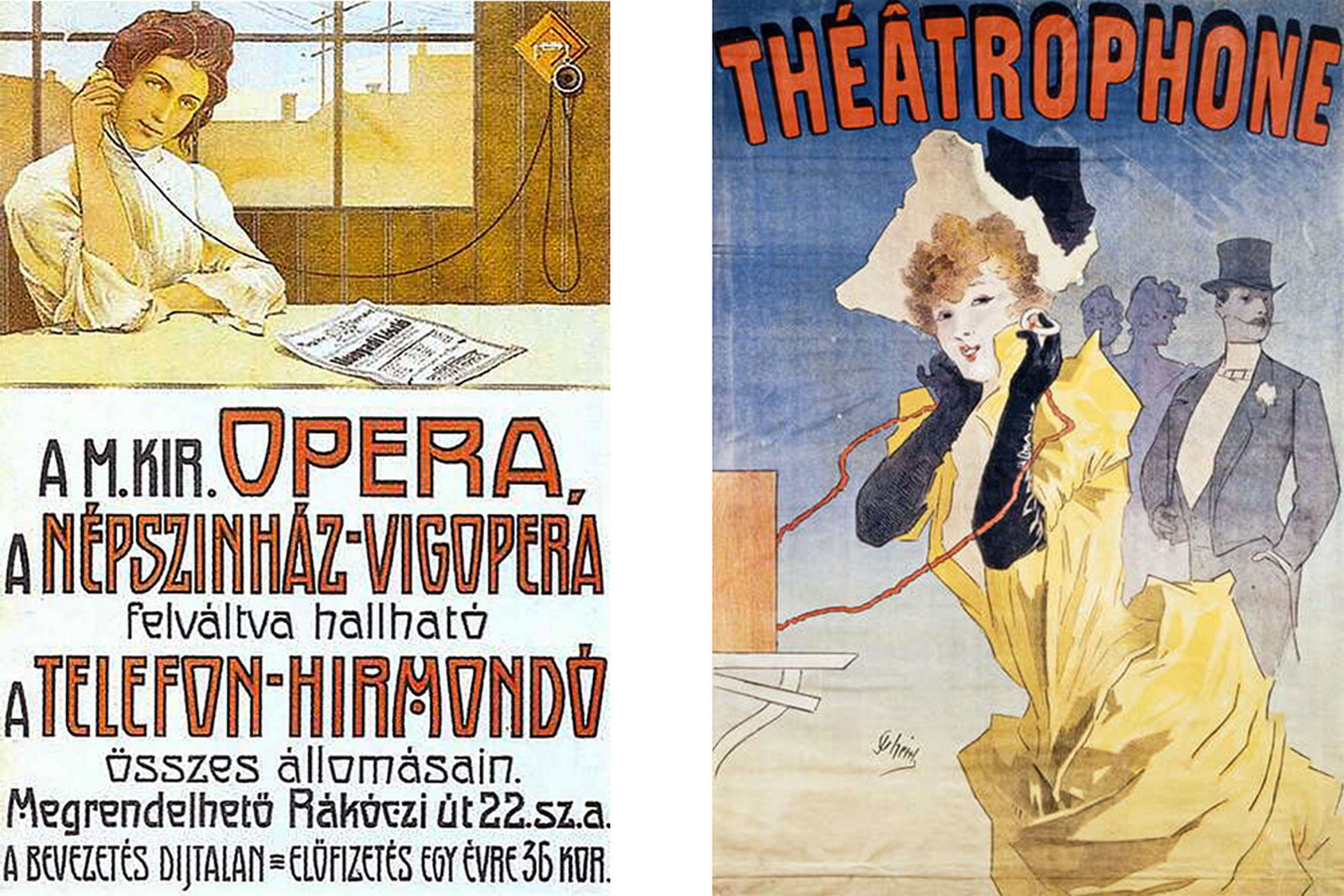 PROJECT WEBSITE

Visit the project's dedicated website to see extra material, photoes and videos, from the participating opera houses and festivals. CLICK HERE TO VISIT THE WEBSITE

Below is such a video, in which makeup artist and wig maker Kati Sjøgren demonstrates how to style makeup and hair in order to turn a woman into a man, for what in opera is known as trouser roles. Ida Marie Pettersen is her model.
The wig and costume used in this video is taken from Bergen National Opera's new production of Mozart's La clemenza di Tito, in which two of the male roles are sung by mezzo sopranos.
Have you always dreamed about talking directly to a real opera singer, an orchestra musician, a director ... or may be a composer? Now you have the chance to call them all, from up north in Bergen and southwards to Madrid!
31/05
Sunday
19.30
---
Festspillene i Bergen
Free entrance
Free entrance
12/06
Friday
19.30
---
Holland Festival
Free entrance
Free entrance